Can Essential Oils Help With Self-Care?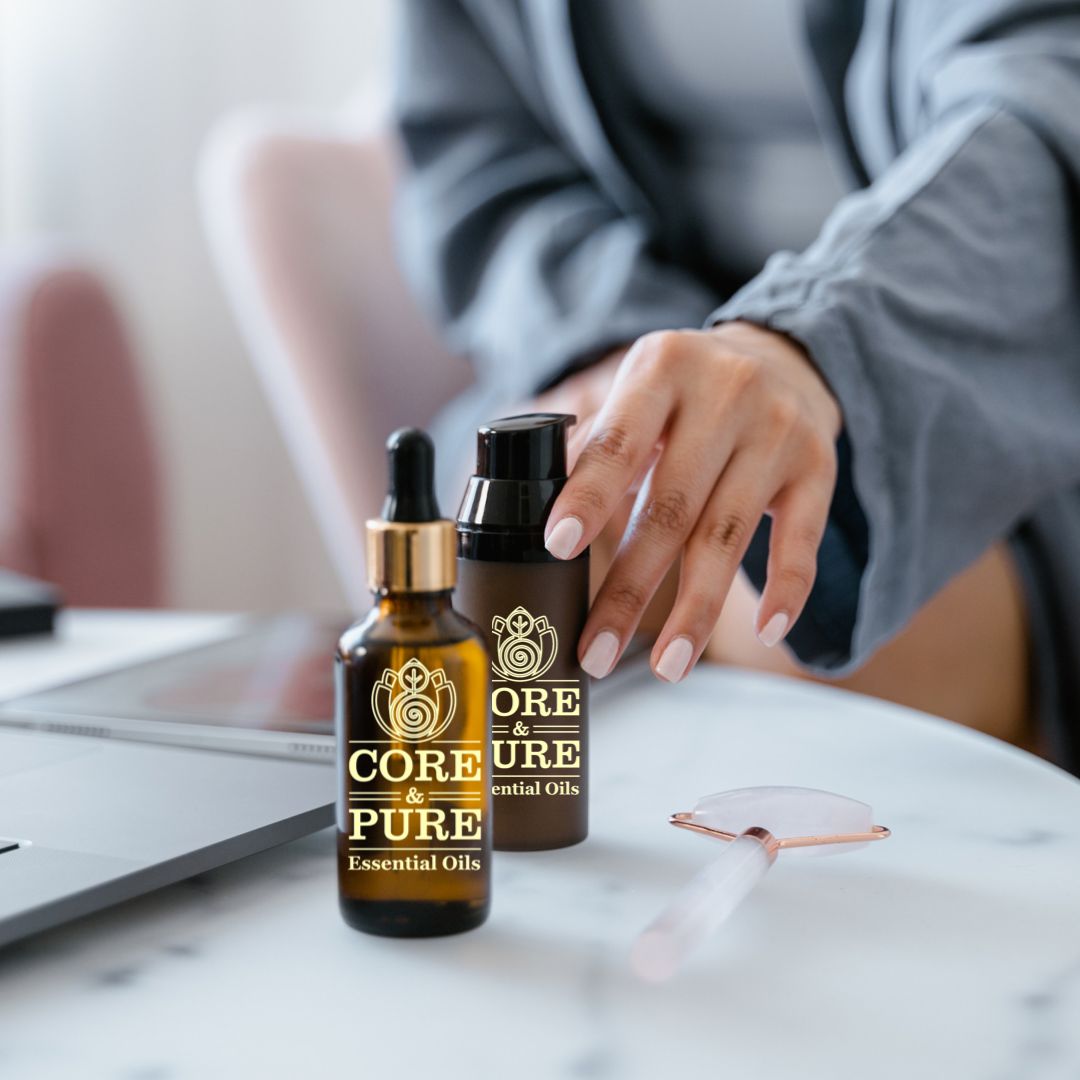 With essential oils and aromatherapy becoming more mainstream in recent years, the number of companies selling essential oils has drastically increased. And with more essential oils of all kinds of quality flooding the market, we are back to the old snake-oil conundrum, with many trying to make the most profit by selling essential oils as a miracle cure-all medicine. All the misinformation that this had led to might make people sceptical about the real benefits that essential oils bring for self-care, which is often what essential oils are advertised for.
So, can essential oils help with self-care?
What Are Essential Oils?
Essential oils are concentrated volatile compounds extracted from plants or plant material. These oils can be extracted in a number of different ways, but the most common methods are either through distillation, or by mechanically pressing the plant materials, which could range from the bark of trees to the flowers and fruits themselves. Furthermore, there are dozens of different kinds of essential oils derived from various different plants. Even though aromatherapy itself is seeing a mainstream resurgence now, the use of essential oils date back centuries and can be found in a lot of products, ranging from medicines to soaps and perfumes. Certain essential oils also have antimicrobial, antibiotic, and pesticidal properties, and are often used for those cases.
What Is Aromatherapy?
While essential oils are still commonly used in soaps, perfumes, and in medicine manufacturing, a very prevalent use of it is in aromatherapy. Often used synonymously, aromatherapy involves the use of aromatic materials for therapeutic benefits. It's not limited to essential oils, but essential oils are certainly a major part of it, and the topic at hand as well. In aromatherapy, essential oils are used in a number of ways, such as massage or inhalation. Certain essential oils can also be combined for compounded effects.
Do Essential Oils Help?
As work-life balance become harder in an ever-increasing stressful world, people are seeking the use of alternate medicines to ease some of that stress. Self-care remedies and solutions to ailments that don't necessarily require hard medicine are becoming more prevalent and people are definitely starting to be more aware of both physical and mental wellbeing. In such situations, essential oils can provide momentary relief and comfort.
Anecdotal evidence suggests that essential oils are a helpful tool in providing relief against ailments like stress, anxiety, insomnia, depressive episodes, and nausea. Some essential oils have proven to have pain-relief properties and is often used for pain relief. The pleasant aromas of essential oils also create a sense of relief and an atmosphere of relaxation and are, hence, often used in homes. Purity of essential oils is also important when it comes to their effectiveness. The purer the essential oil is, the more potent its effect.
Which Essential Oils Should You Use?
This will depend on your needs. Whether you're looking for relief from anxiety and stress, or whether you're looking for something to lift the mood of your home, here are some of the most popularly used essential oils.
Lavender – Probably one of the most popular essential oils out there, lavender essential oil is a versatile oil which has many proven benefits, including relief from stress, anxiety, nausea, and even helps with insomnia.
Tea Tree – Tea tree oils has several use cases as well, but is most commonly used for its antiseptic, antibiotic, and antifungal properties and can be great for skin-care.
Lemon – Lemon essential oils also have stress relief properties, but are more commonly used in skin-care products, and can help with nausea and morning-sickness.
Peppermint – Very commonly used for stomach ailments, peppermint essential oils can be great for relieving stomach aches, nausea, and can help improve digestion.
Here Are Our Concluding Thoughts
Essential oils have many proven benefits and it is pertinent that you research and buy based on your needs. It is also important to keep in mind that essential oils are volatile chemicals and might suit everyone. Many essential oils are especially toxic for pets, so do research the harmful effects of essential oils, both for yourself and your family, and if you have pets, then for your pets as well. Pure and high-quality essential oils, sourced from the best quality materials are often the most effective. If you had any concerns regarding essential oils and their use for self-care, we hope that this post satisfies some of them.