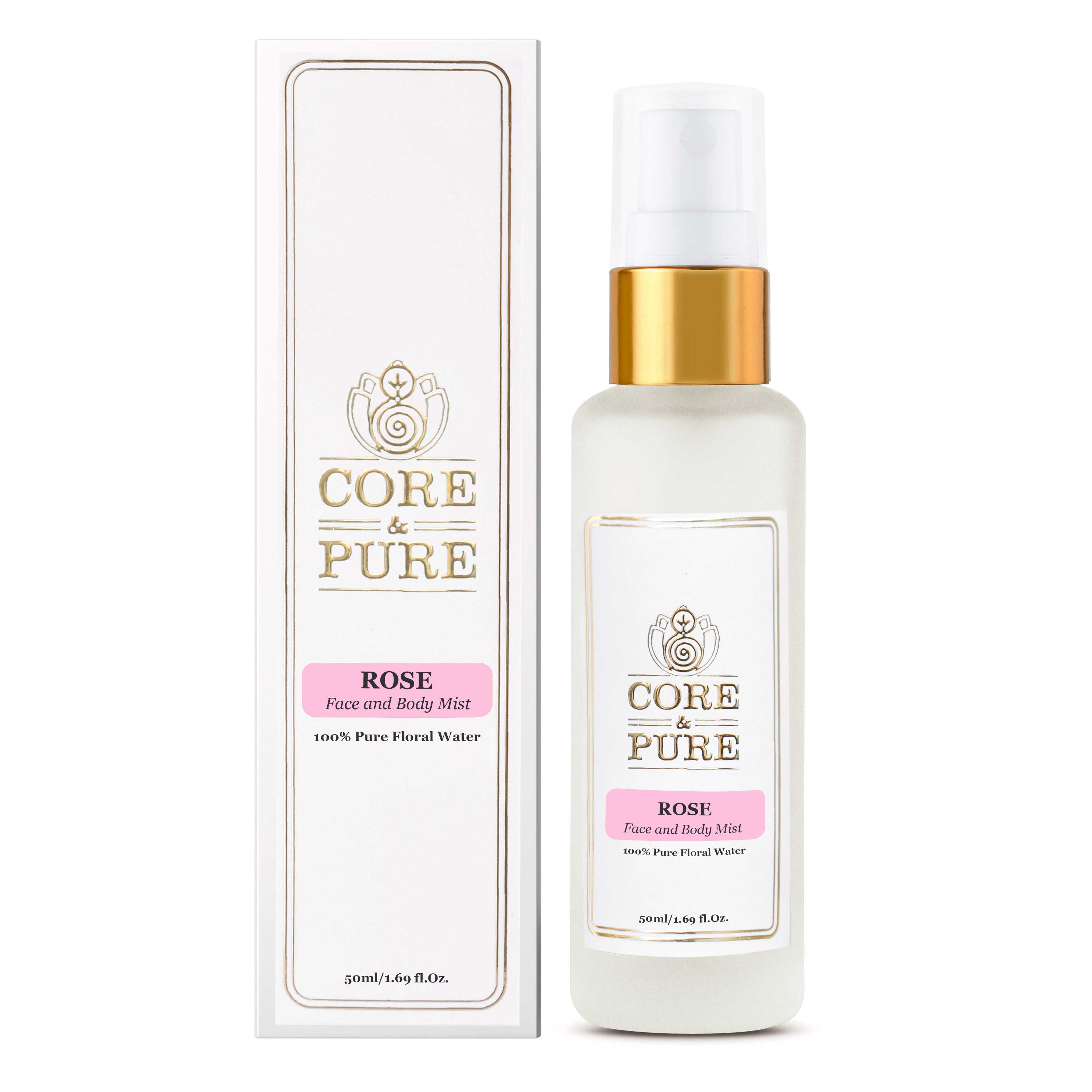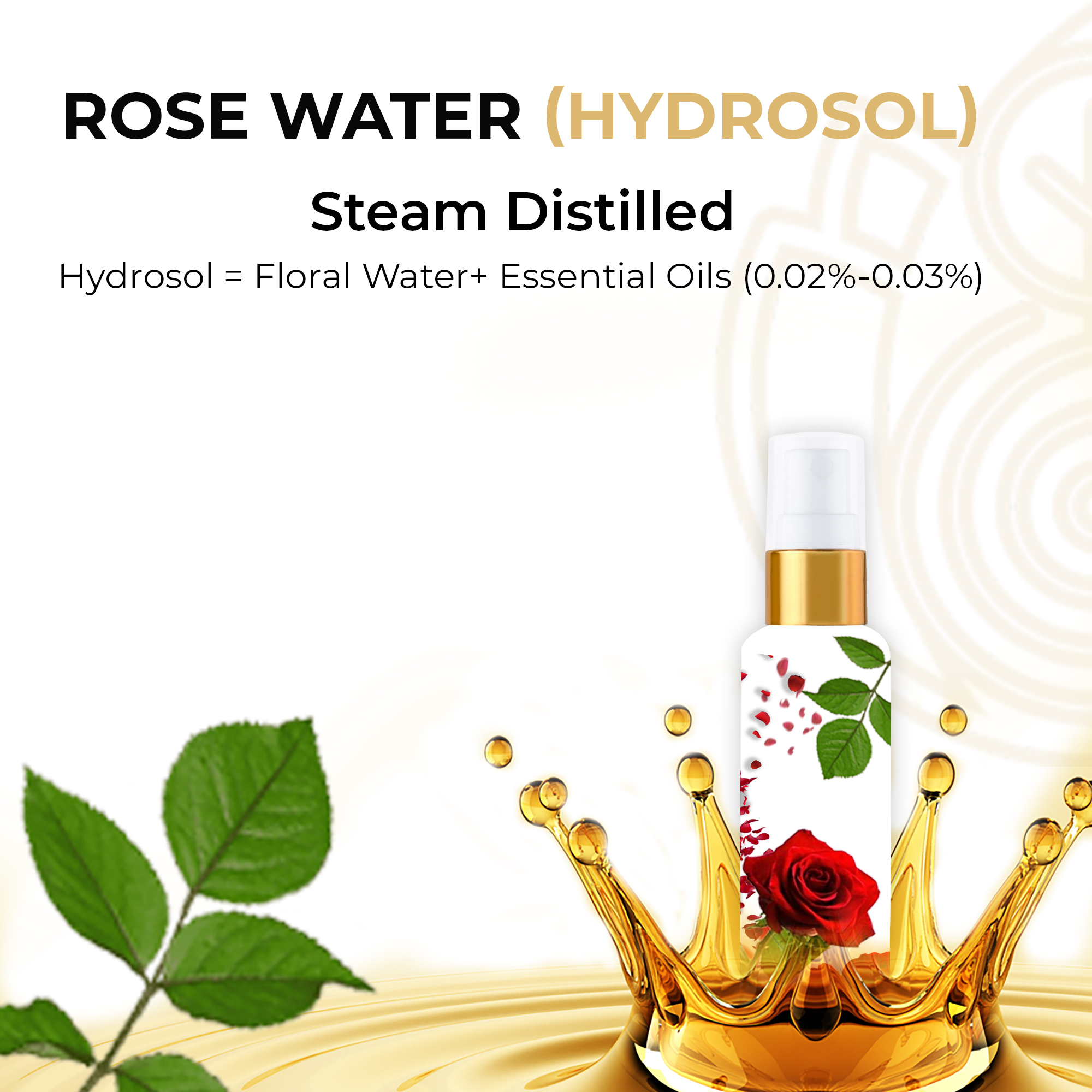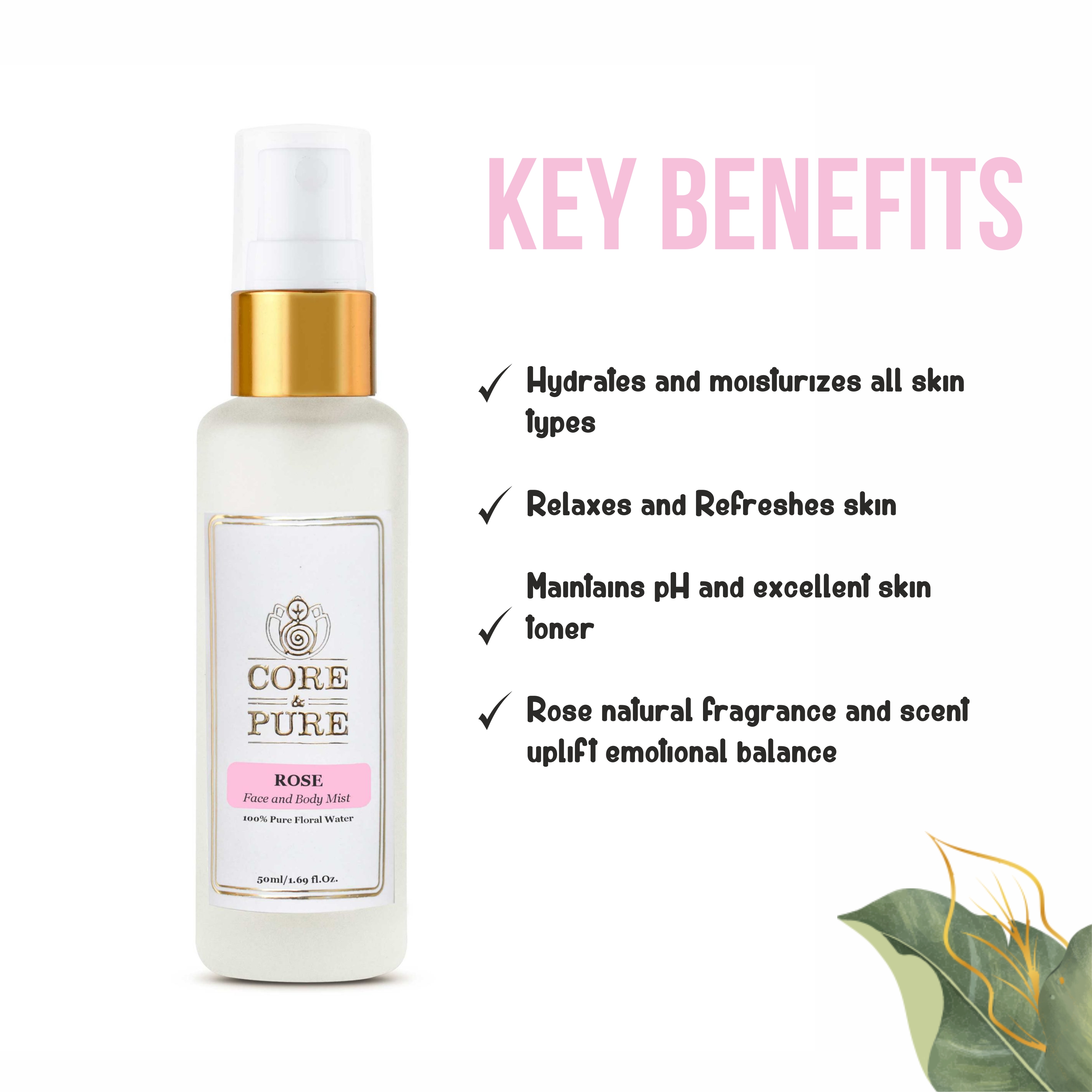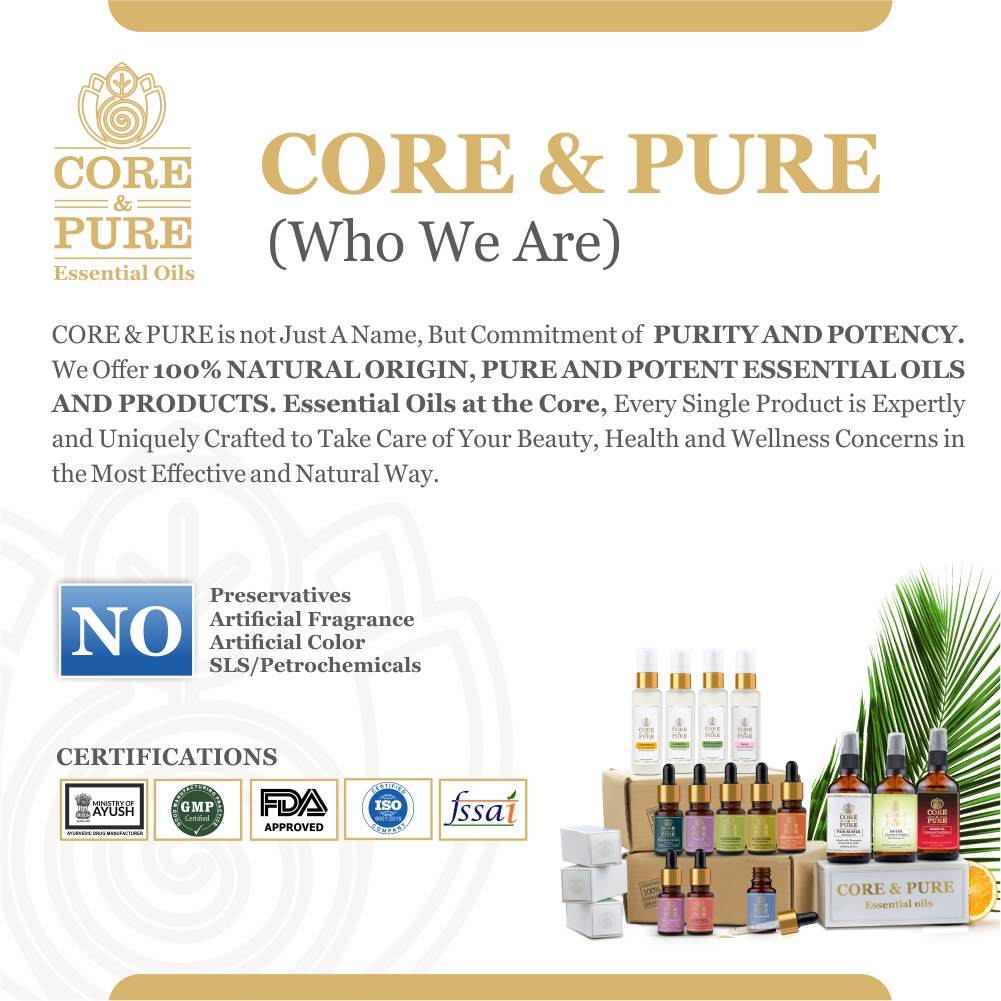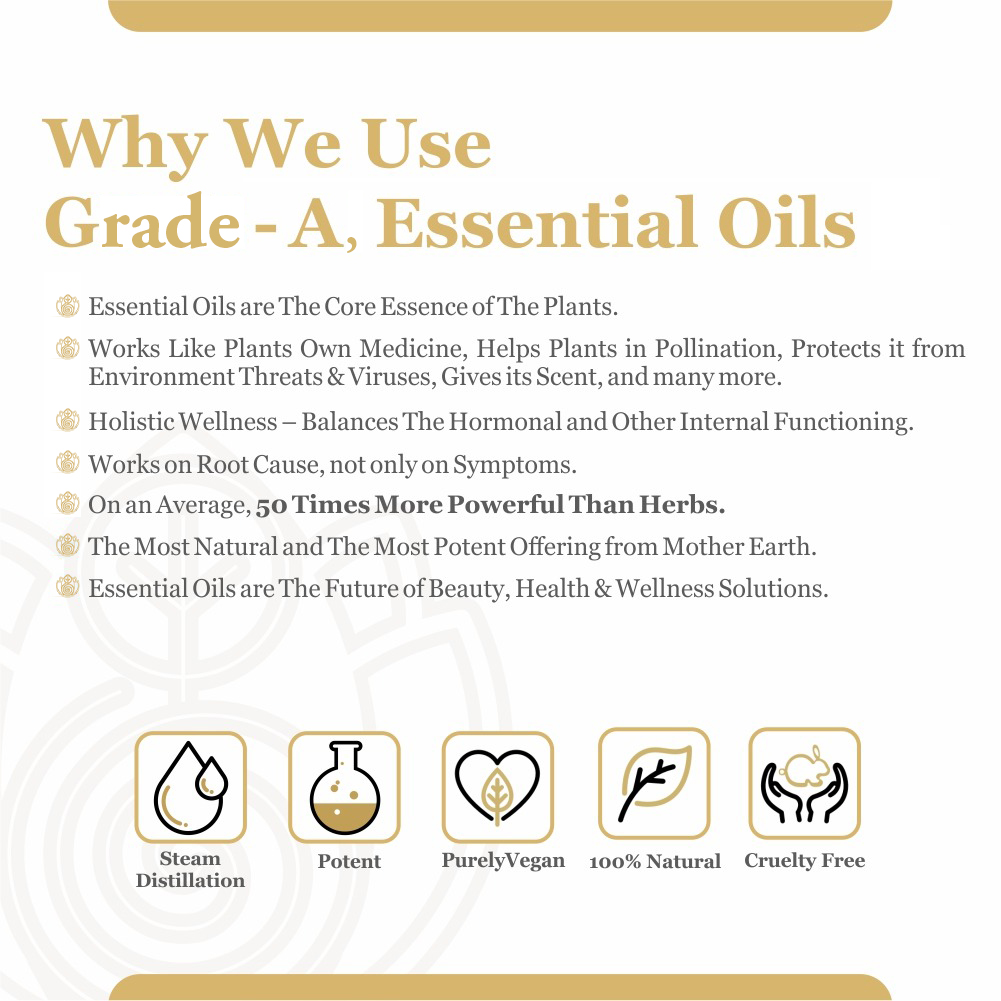 Rose Water Hydrosol
Face & Body Mist, Refreshes and Relaxes Skin
CORE & PURE Rose Floral Water is derived from fresh farm flowers hand plucked in the early morning when its natural chemical compounds are at its best. It is expertly Steam Distilled and 100% pure & effective.
₹395.00
Frequently Asked Questions
27 Reviews
This is a nice product i love texture and all overall its good .
Loved this classy glass bottles,packaging is soon good and the Rose face mist is so refreshing and hydrating. I have used many rose water but this is one of the best product.
Amazing product and it helps my face in glowing tooo
It's very refreshing I love this rose water
It's really an amazing product to use before makeup, on the makeup and after makeup too. Hydrates your skin really well for a longer period.
I just love the mist! It's super refreshing and it smells so good! It is really really long lasting and the best thing is that it is both for face and body. So just go for it!!! 💖✨
This is one of the best mist I have came across. It instantly refreshes and is very comfortable to the skin. I personally use it as a toner.
I loved it. This mist is really good for skin as it makes soft and supple by giving a good amount of hydration. And this product smells amazing guys. After using it for a couple of days I can definitely see changes on my skin. Highly recommend to everyone.
I just love the classy packing. 100% pure rose water that hydrates your skin and gives you perfect glowing skin.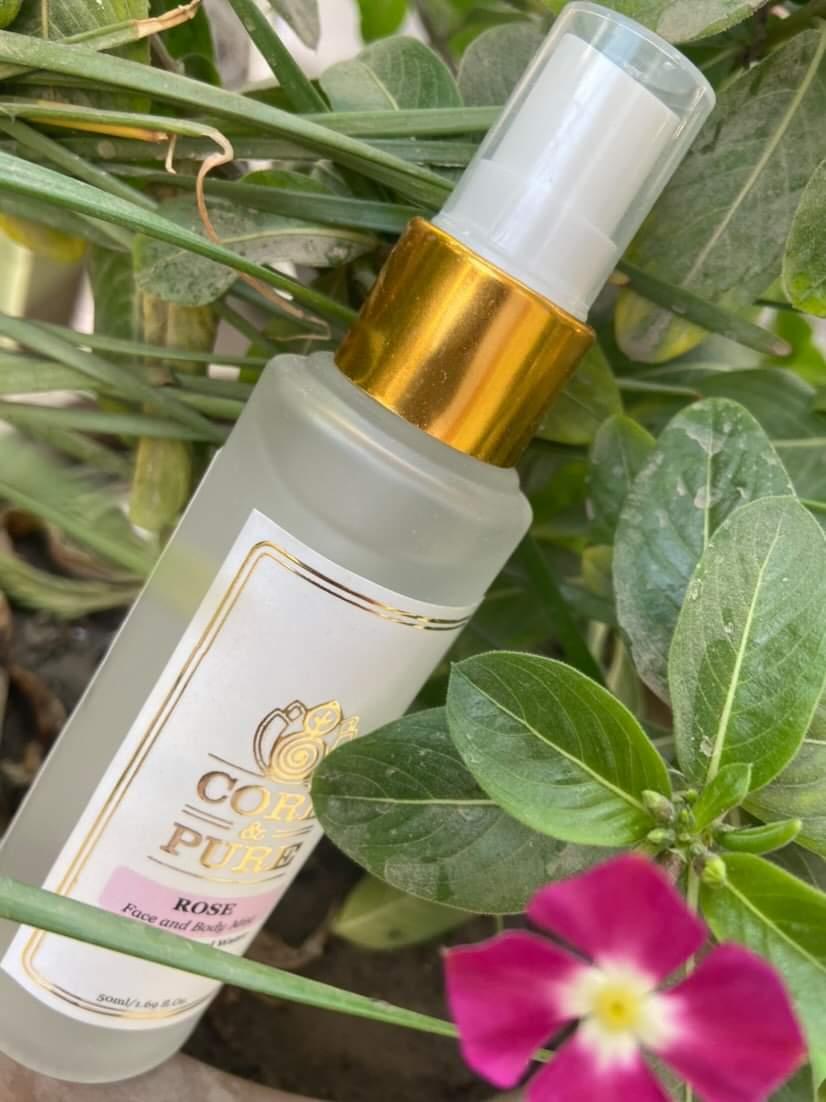 CORE &PURE Rose face and body mist is 100% pure floral water to hydrates and moisturizes skin for all skin types. Relaxes and refresh skin with natural fragrance.
first of all the rose water feels so refreshing on the skin,is so mild and makes you look so fresh,i also use it as a after bath face and body mist bcz of its mild fragrance,really worth trying it.
Guys just go for it....i am using it since last few weeks and i can see how much difference it has made....i use it daily.
Best toner ever! So refreshing Loved using itttt
the Body and Rose Mist from this brand is a standout product that I've come to love. I give it a solid 5 out of 5 stars for its quality, fragrance, and overall experience.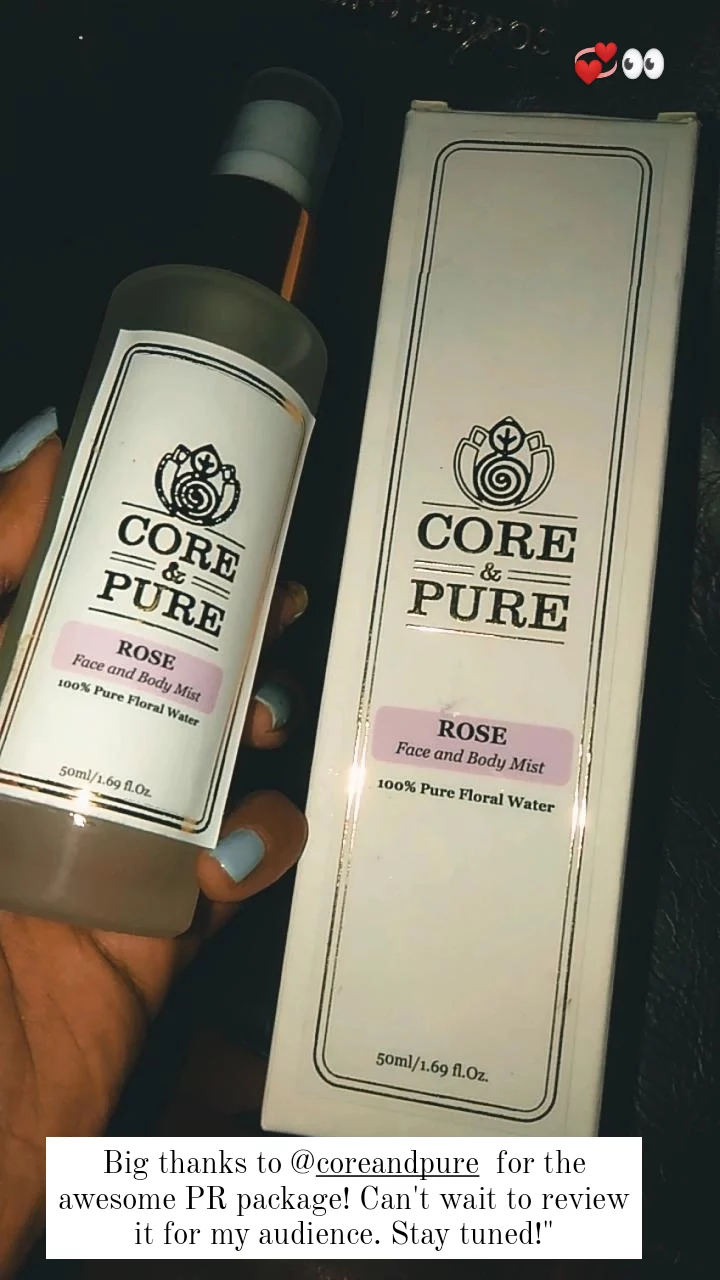 Loved this classy product.its maintain ph of your skin and gives you more refreshness .it's 100% pure & effective rose water
Wonderful for skin .just like miracle for skin ,I love it