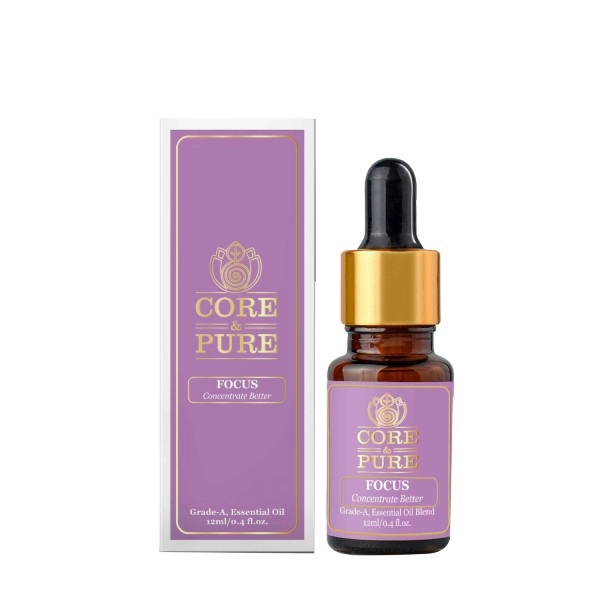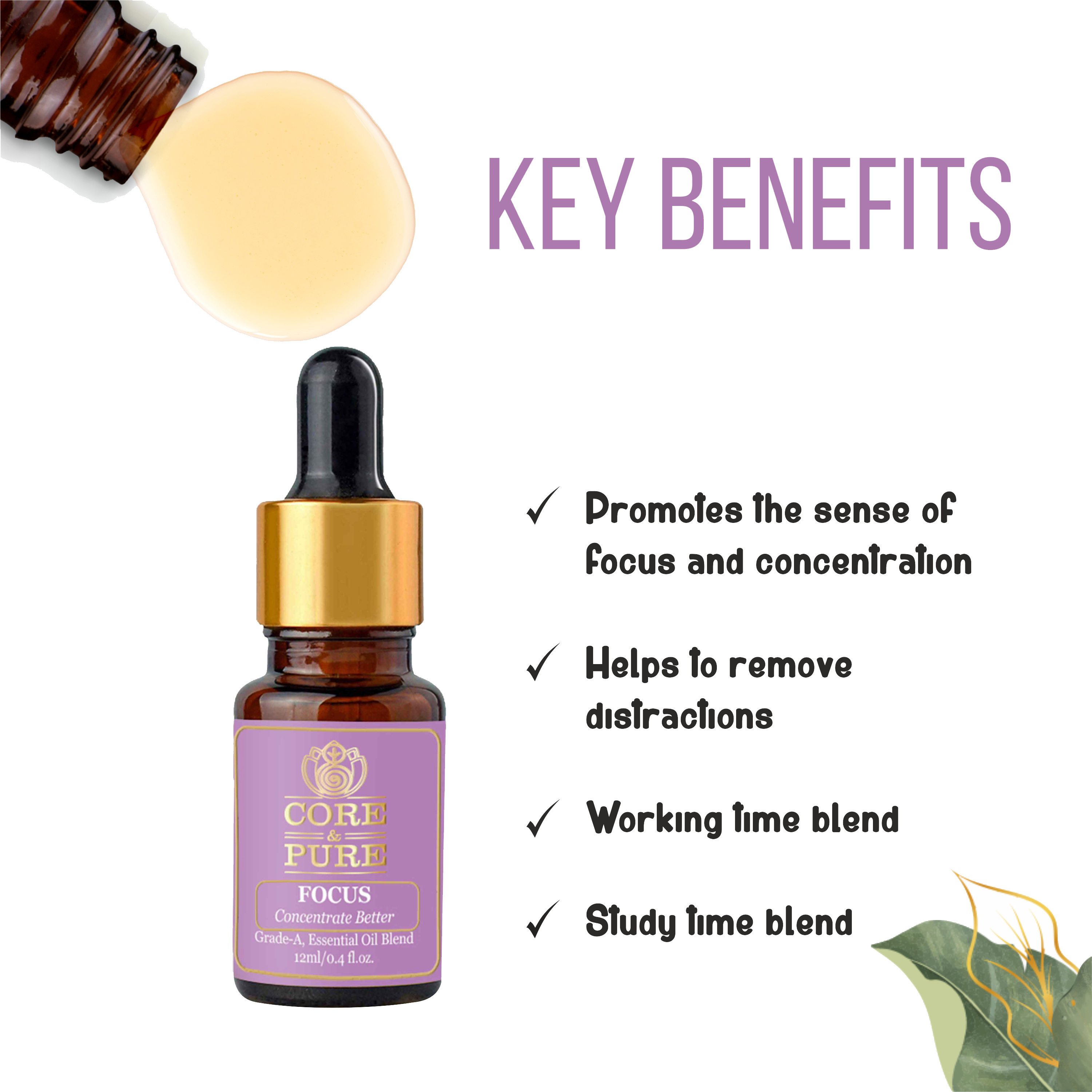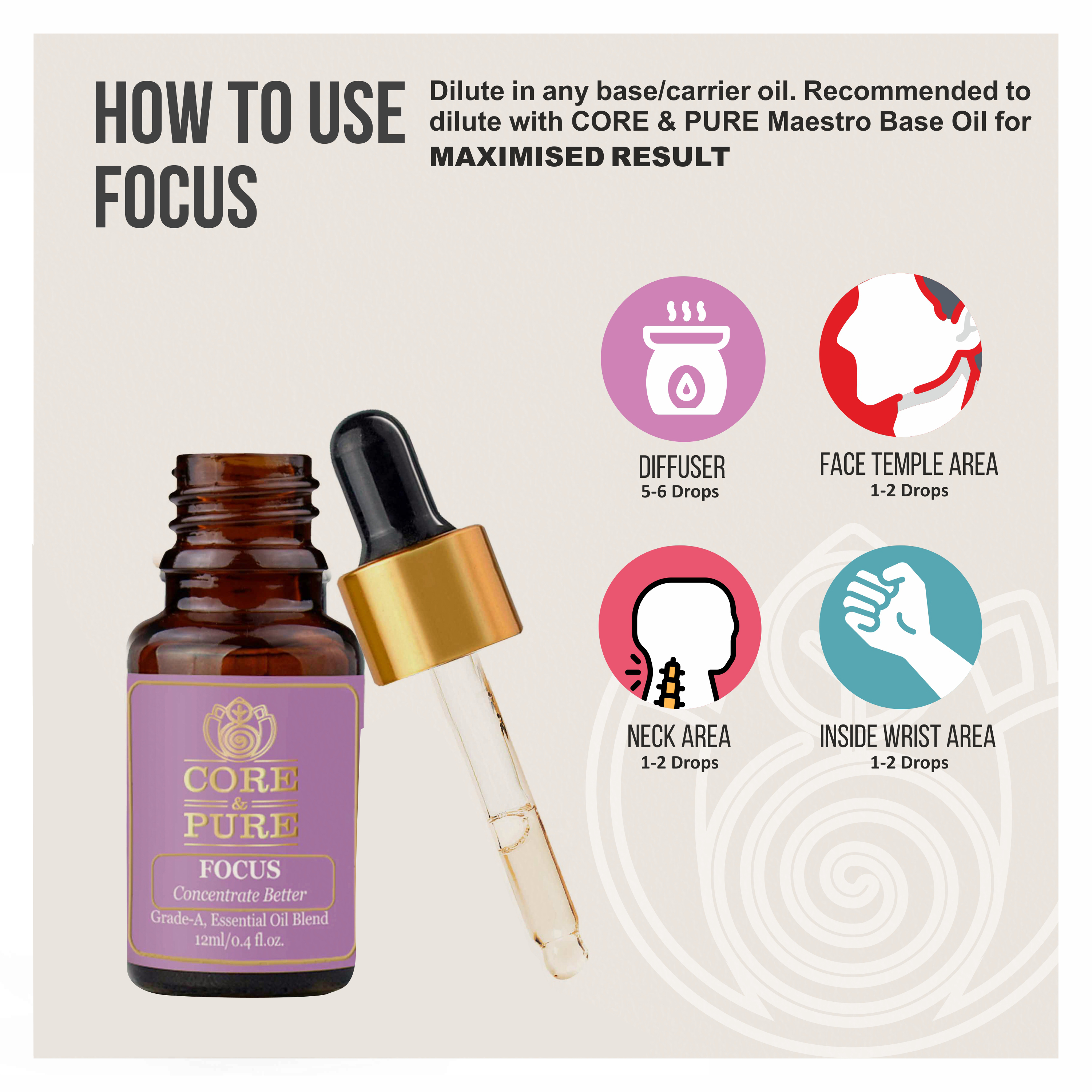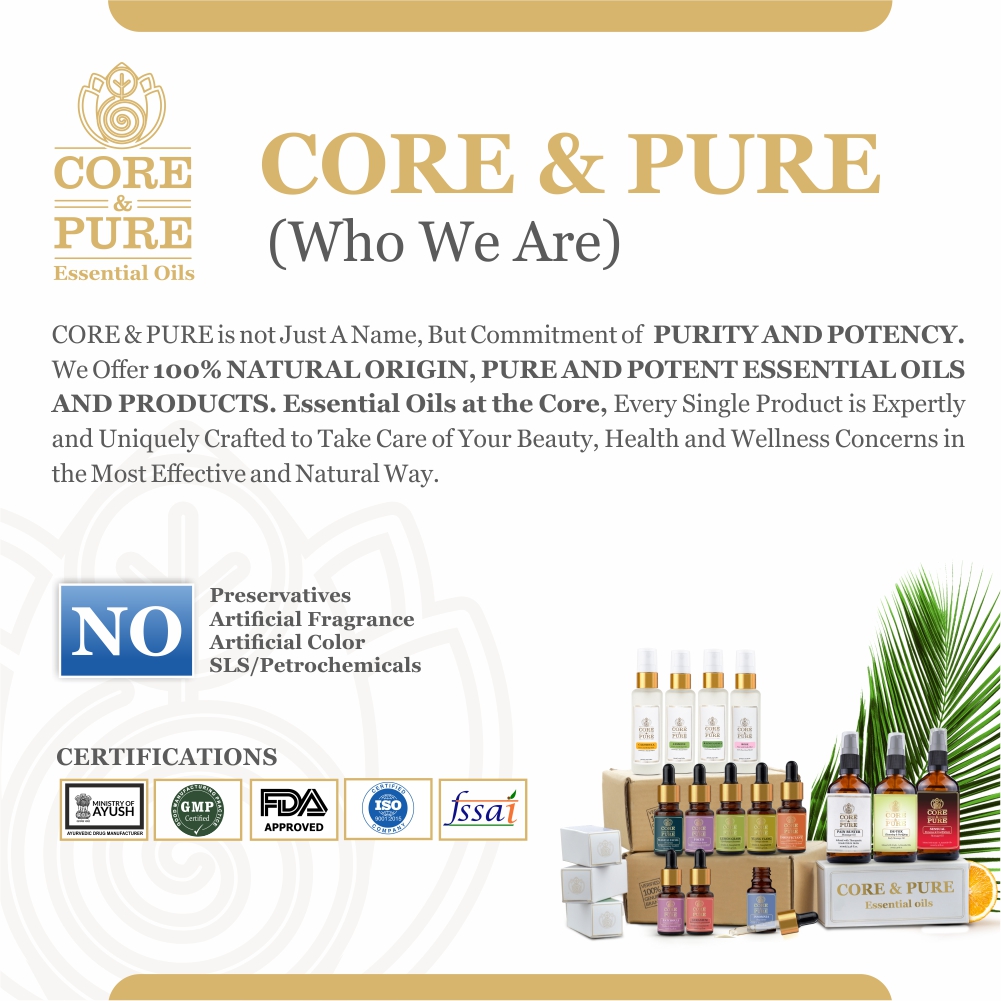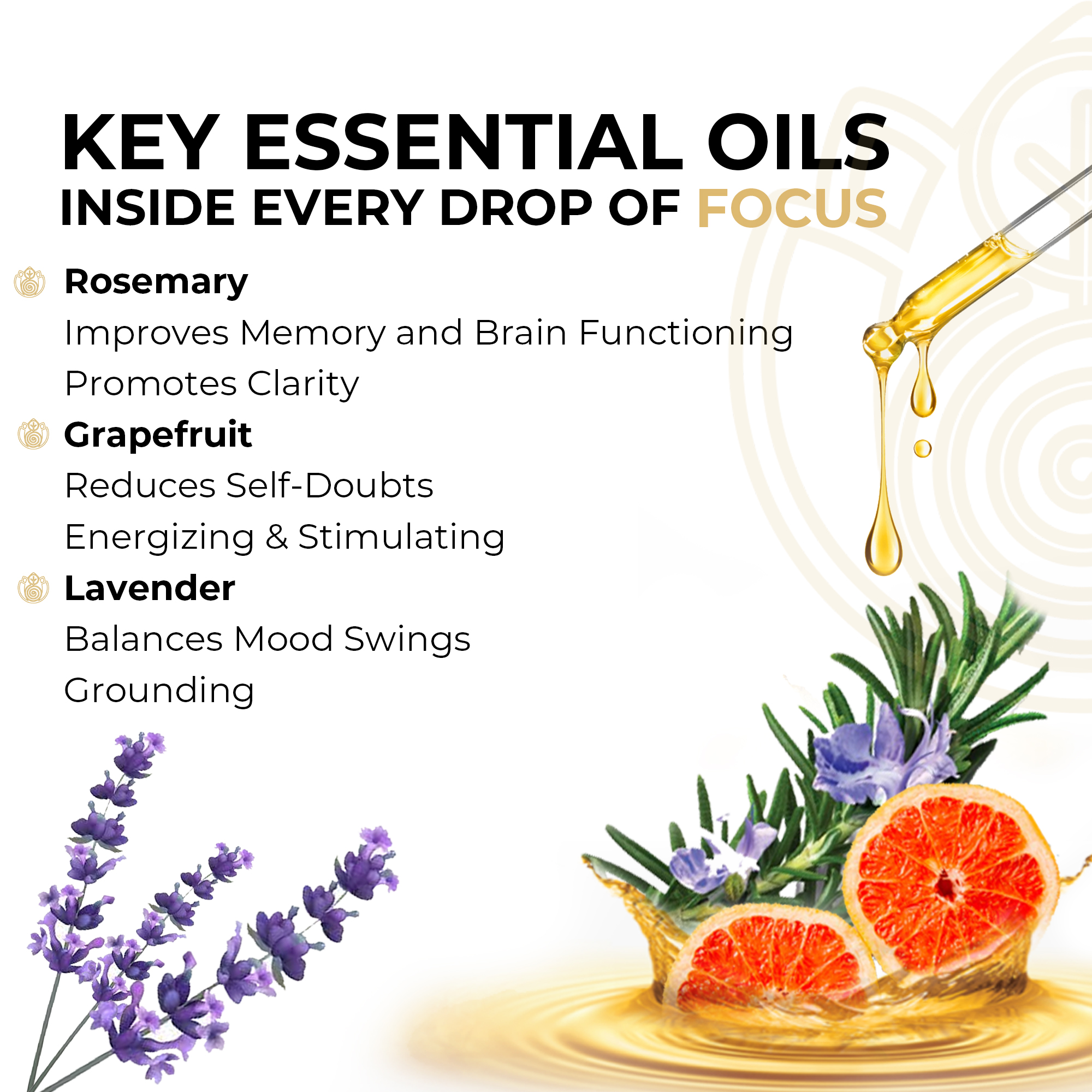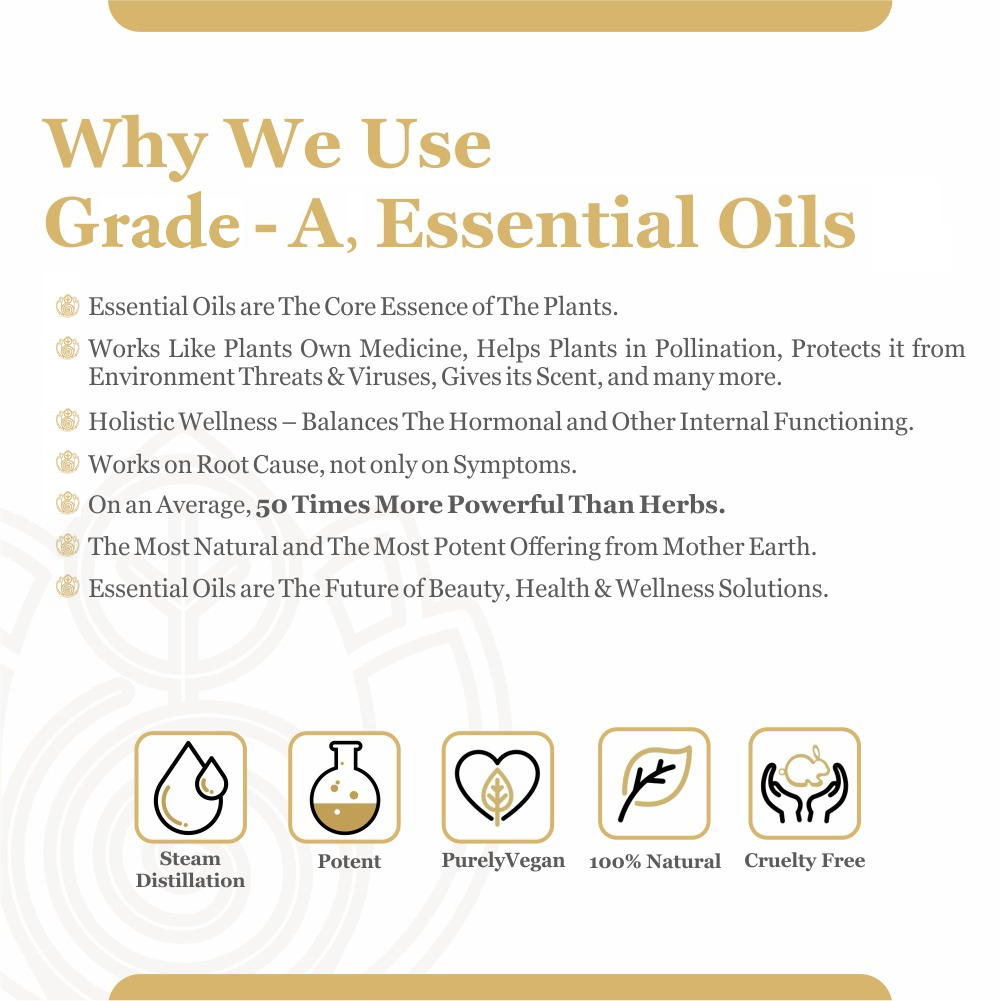 FOCUS Essential Oils Blend Free
Promotes Focus and Concentration
CORE & PURE Focus is a uniquely created blend of Grade–A, Essential Oils like Rosemary, Grapefruit, Lavender and many more. It makes your mind grounded, balanced, claryfies from inner distractions and promotes concentration in the present.
---
Grab Now @ Free
Promotes The Sense of Focus and Concentration
Helps To Remove Distractions
Working Time Blend
Study Time Blend
Aromatic: Diffusion; Use 5-6 drops in the diffuser of your choice.
Topical: Dilute 1-2 drop and apply on the temple or neck area or inside wrist area.
Dilution: Can dilute in any base/carrier oil. Recommended to dilute with Core & Pure Maestro Base Oil for maximised result
---
While we are working or studying, being in present is very crucial for better productivity and effective utilization of the time. No matter your age, staying focused on the task at hand is sometimes difficult. There are many reasons for lack of focus like distractions, low energy, tiring, emotional imbalance, mind at multiple places, disliking, environment impact, interruptions, the overloading of mental circuits, frustration. When you're unable to concentrate, you can't think clearly, sit still, forget easily, focus on a task, inability to make decisions, making careless mistakes and so on. Your performance at work or school could be affected and you lose time and productivity. FOCUS blend is a great, natural way to use when your mind tends to wander. It helps to clear mind, remove inner distractions, up-lift mood and emotions and promotes willingness to work.
---