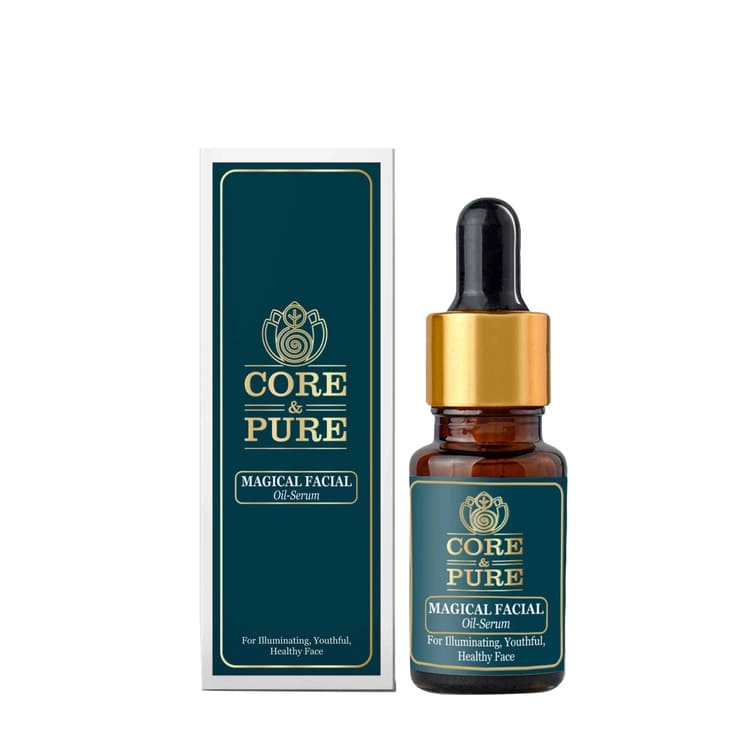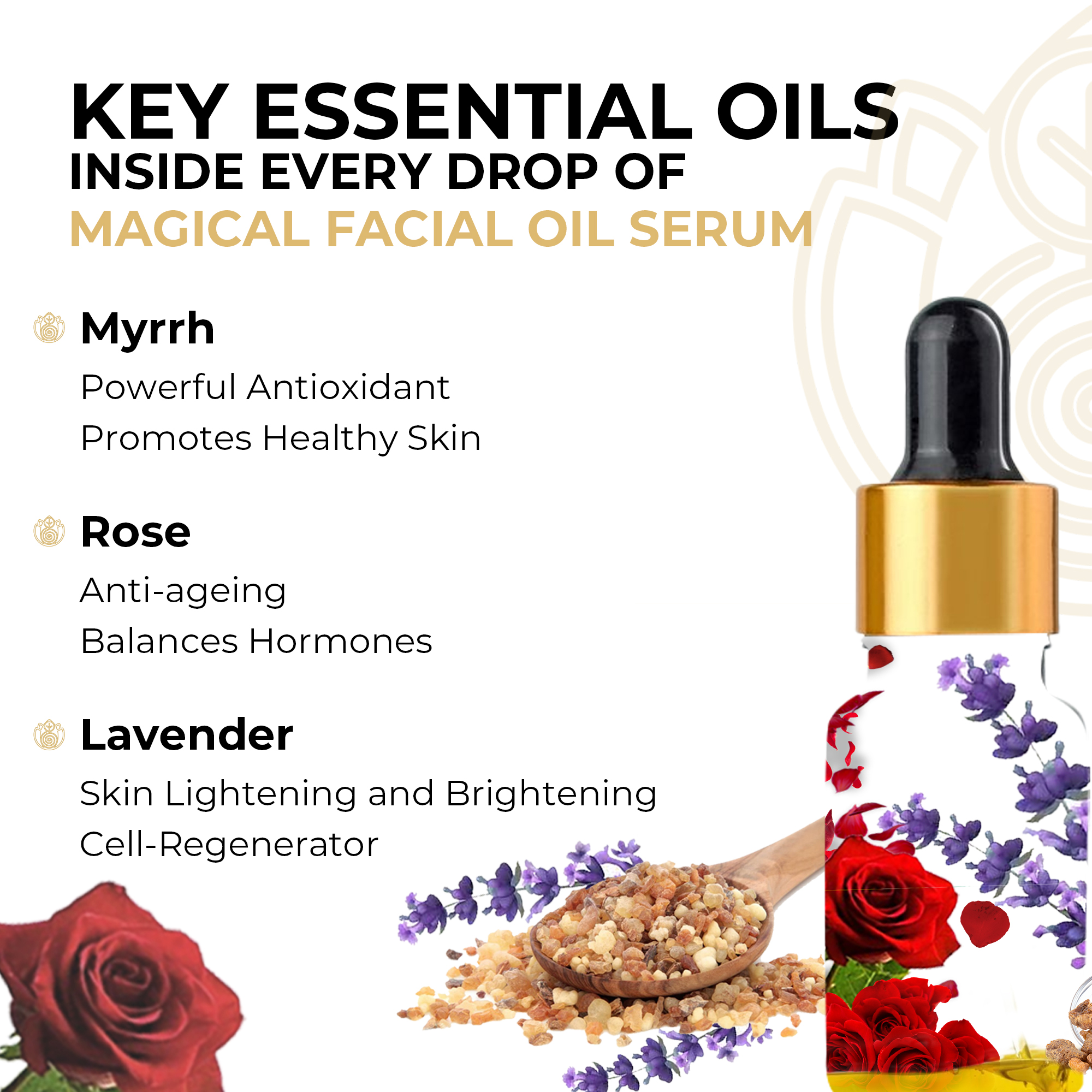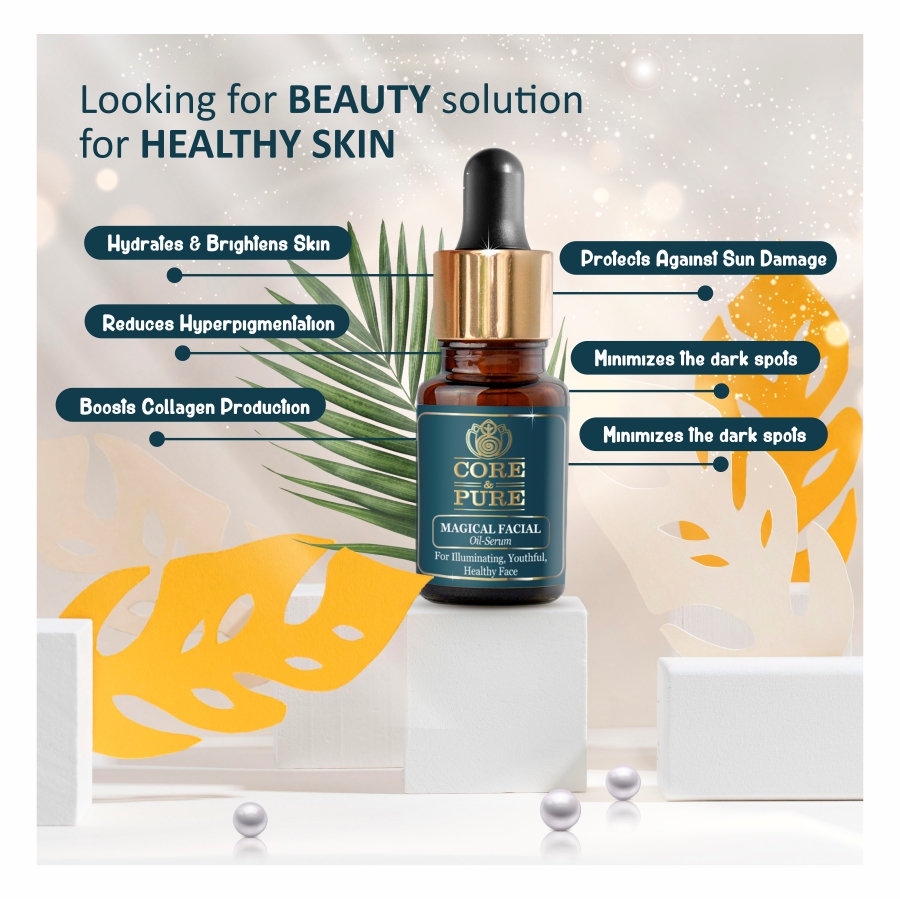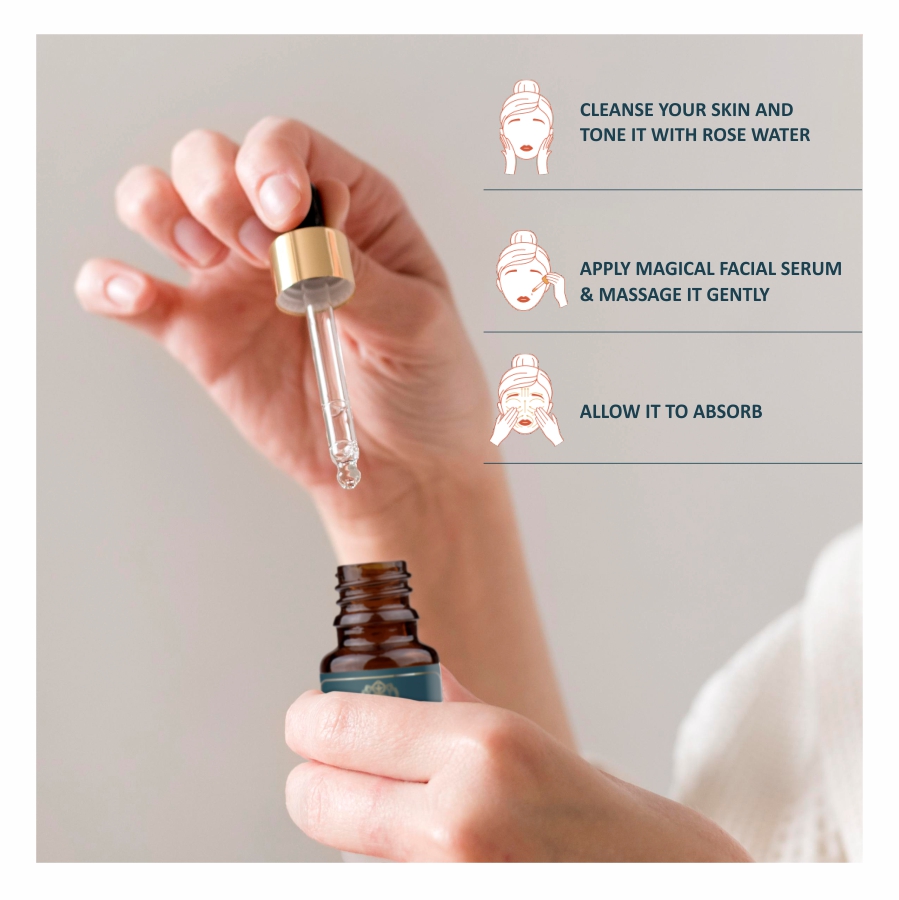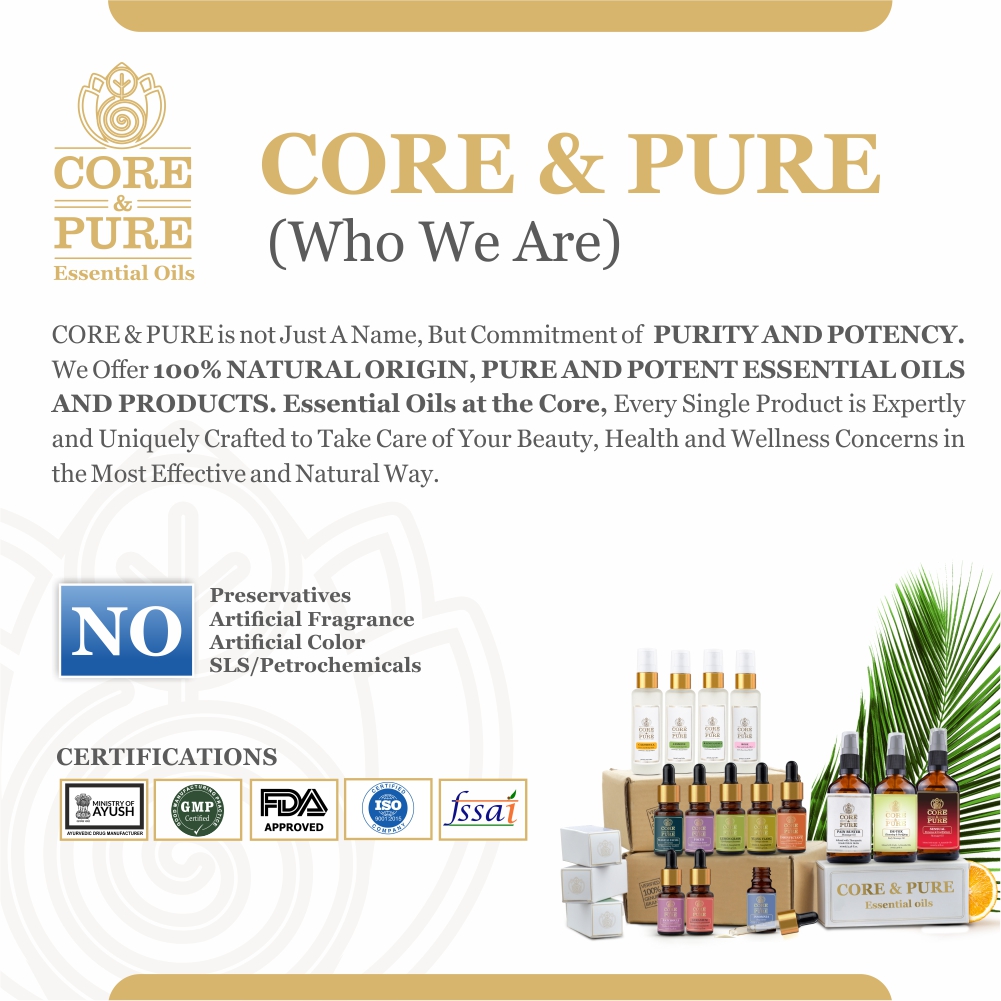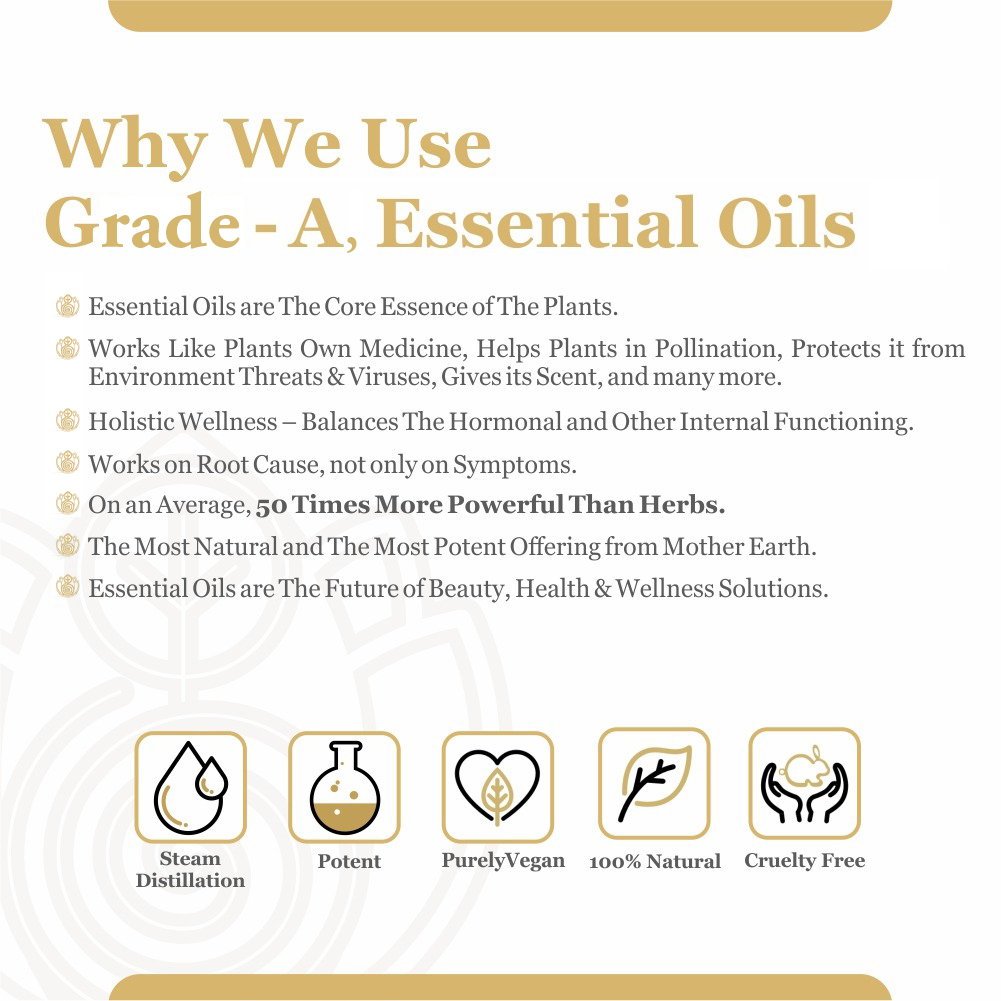 Magical Facial Oil Serum
Promotes Radiant, Youthful & Healthy Face
CORE & PURE Magical Facial Oil Serum is from 100% Natural Origin. It's Non-greasy & Non-sticky Texture Absorbs Rapidly to Wow You with Illuminating, Youthful, Smooth, And Supple Skin. It's Expertly Crafted with Rare and Powerful Essential Oils Like , Myrrh, Clary Sage, Geranium & More.
₹1895.00
Frequently Asked Questions
7 Reviews
"Amazing Product" I really liked the result of this oil, being using this since few days and the results are amazing. The skin really looks glowing and radiant.
It is very nice product. It helps in making my dry skin into hydrated and nourished .
the facial serum is so good,it is mild on skin and has helped me to improve my skin so much,also works so good as a makeup base as well,really loved the product ,highly recommended
This serum is just superb! Little goes a long way with this and it keeps my skin hydrated and glowing for so long! It is non greasy and absorbs so well into the skin. Have been testing this serum since the last 1 month and I am definitely going to include this in my skincare routine permanently. Totally worth the money!
I just love the serum. Non-sticky & non greasy texture. Makes your skin glowing & Youthful. Truly value for money.
This is like the best facial oil there can be. Outstanding product It's non greasy and non sticky !!! 10/10 Highly recommend