5 Natural Oils For Cellulite: Your Guide To Smooth Skin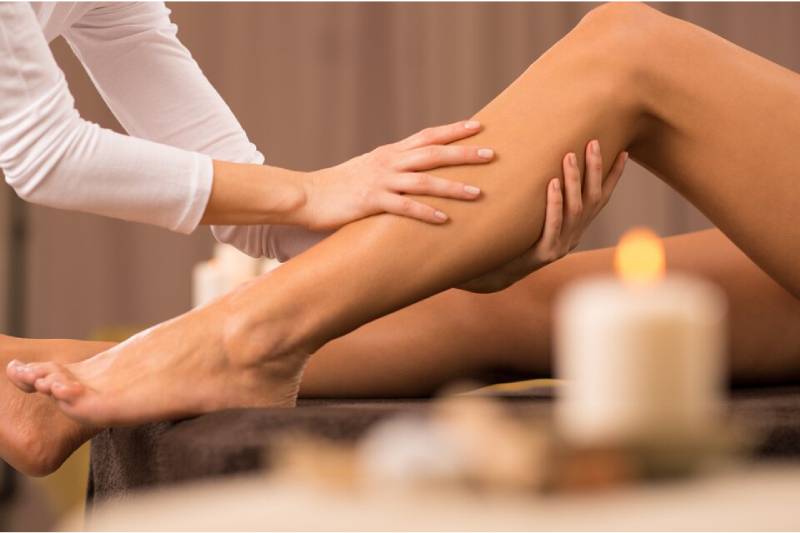 Best Natural Oil for Cellulite: Beat the Bumps
Cellulite might be physically harmless, but for many people, especially women, cellulite is the source of plenty of self-confidence and stress issues.

Many go through great lengths to try various treatments, creams, diets, and exercise routines in hopes of reducing or eliminating its appearance, often striving for a smoother and more confident body image.
However, it's crucial to acknowledge that cellulite is a natural and common occurrence, affecting people of all body types. And while no treatment to completely eradicate cellulite exists, it is possible to use natural remedies, such as essential oils, to reduce and control the appearance of cellulite.
In this post, we take a look at some of the best natural oils for cellulite.
What Are Essential Oils?
Essential oils are concentrated, aromatic liquids extracted from various plant parts, such as leaves, flowers, and roots. They are prized for their diverse therapeutic and aromatic properties, often used in aromatherapy, massage, and skincare. Each essential oil carries a unique scent and potential health benefits, ranging from relaxation and stress relief to improved focus and skin rejuvenation. When used properly and in moderation, essential oils can enhance well-being and promote a sense of relaxation and balance.
Best Essential Oils To Manage Cellulite
Remember, there is no actual treatment for cellulite. However, using essential oils topically, it can be possible to reduce their appearance or prevent them from appearing by treating the cause of it. Here are some essential oils that you should try for cellulite:
How To Use Essential Oils For Treating Cellulite?
One of the most efficient methods for reducing the visibility of cellulite involves regular massage. Massage is thought to be effective in addressing cellulite by enhancing blood circulation, reducing fluid retention, and stimulating skin rejuvenation. Incorporating a daily routine of massaging and moisturizing the skin can significantly contribute to achieving desired outcomes. Utilizing blends of essential oils during massages can provide a comprehensive approach, harnessing the unique skin benefits of each oil.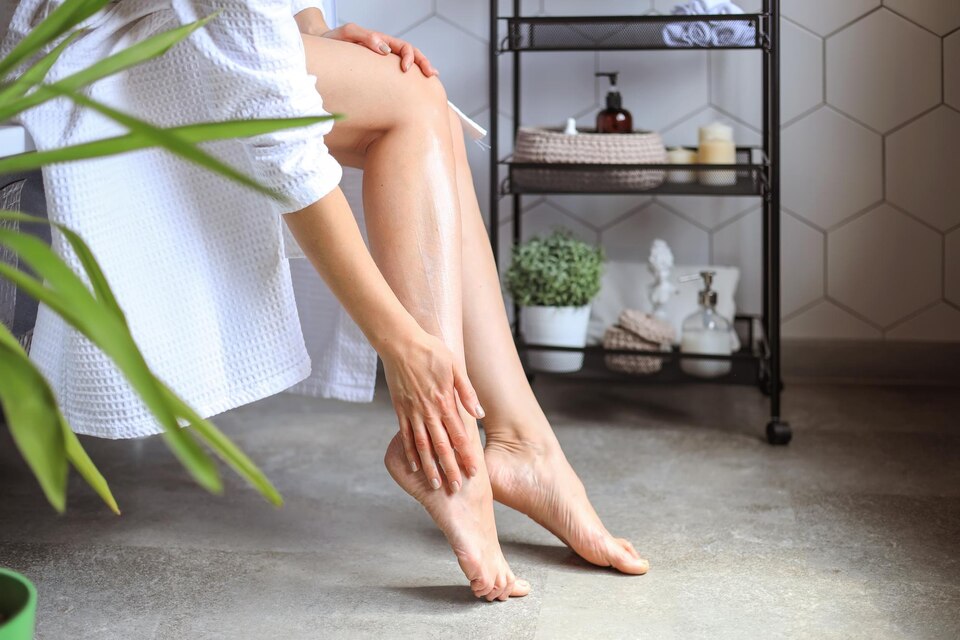 Lemon Zest: Mix a few drops of lemon essential oil with a carrier oil and massage it onto cellulite-prone areas. The citrusy aroma is an added bonus!
Grapefruit Groove: Combine grapefruit essential oil with coconut oil for a stimulating massage. Its antioxidants can help reduce the appearance of cellulite.
Juniper Joy: Juniper essential oil helps detoxify and tighten skin. Blend it with jojoba oil and apply regularly for a smoother look.
Rosemary Revival: A few drops of rosemary essential oil mixed with almond oil can boost circulation and reduce the appearance of cellulite.
Cypress Serenity: Cypress oil helps with lymphatic drainage. Mix it with a carrier oil and massage it in a circular motion.
Dry Brush Dance: Before applying oils, dry brushing helps exfoliate and prep your skin, enhancing oil absorption.
Consistency is Key: For best results, use these oils regularly and combine with a healthy diet and exercise.
These essential oils can be a natural and aromatic addition to your cellulite-fighting routine. Keep in mind that results may vary, so be patient and stay committed to your regimen.
To further enhance results, additional techniques can be combined with essential oil massages. For instance, dry brushing can be a valuable addition to your beauty regimen, promoting deep exfoliation, enhancing skin blood flow, and aiding in the detoxification process, all of which can further reduce the appearance of cellulite.
Concluding Thoughts
In this post, we discussed some of the best natural oils for cellulite. Remember, while these essential oils can help reduce the appearance of cellulite, results might vary as cellulite formation itself varies from person to person. Cellulite is a completely normal phenomenon and nothing to worry about medically. Embracing a holistic approach to self-confidence and well-being, which includes a balanced diet, regular exercise, and self-acceptance, can complement the use of essential oils and contribute to a more positive body image.