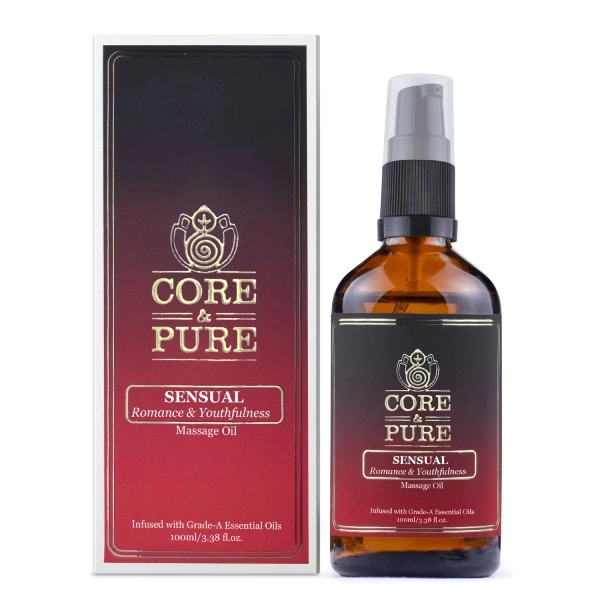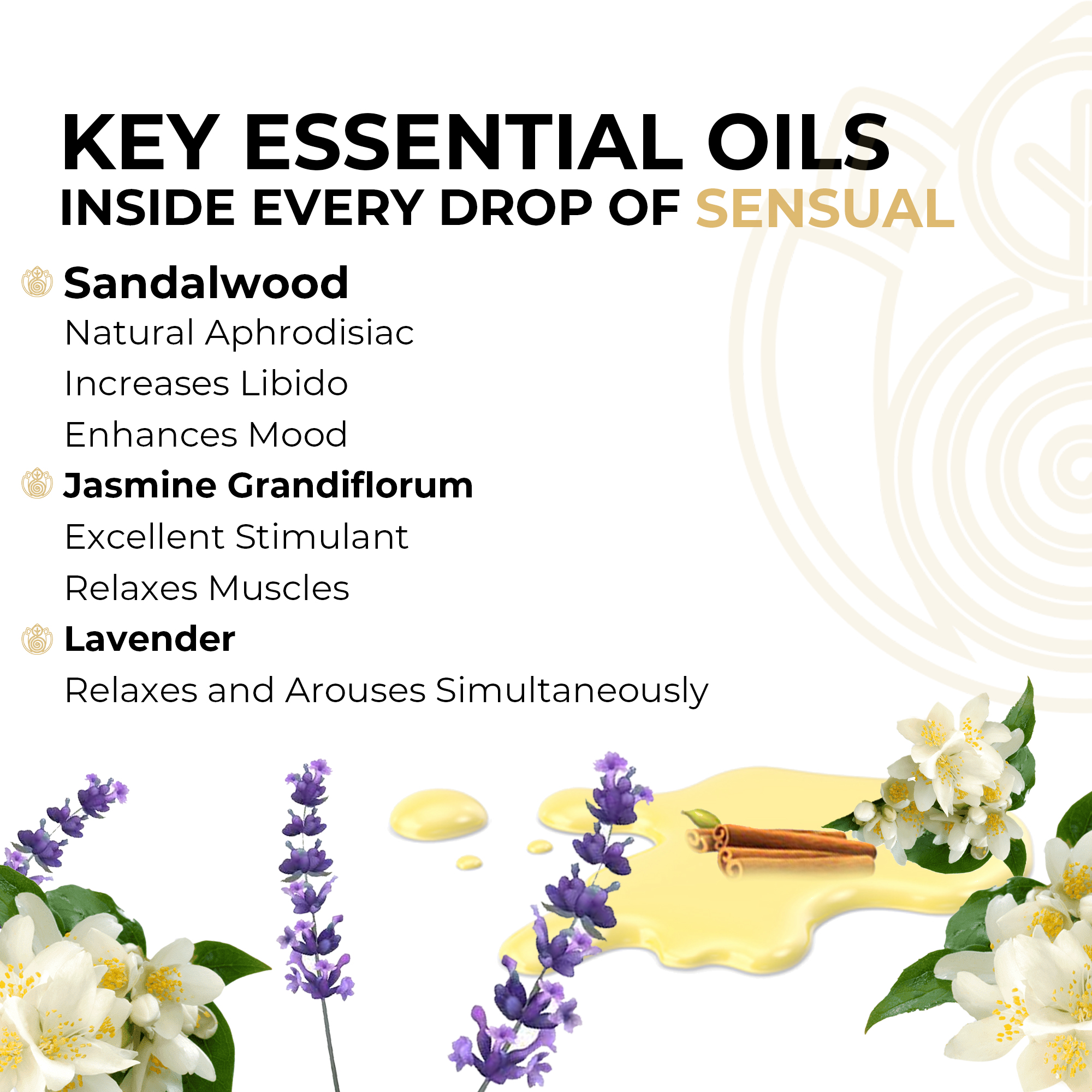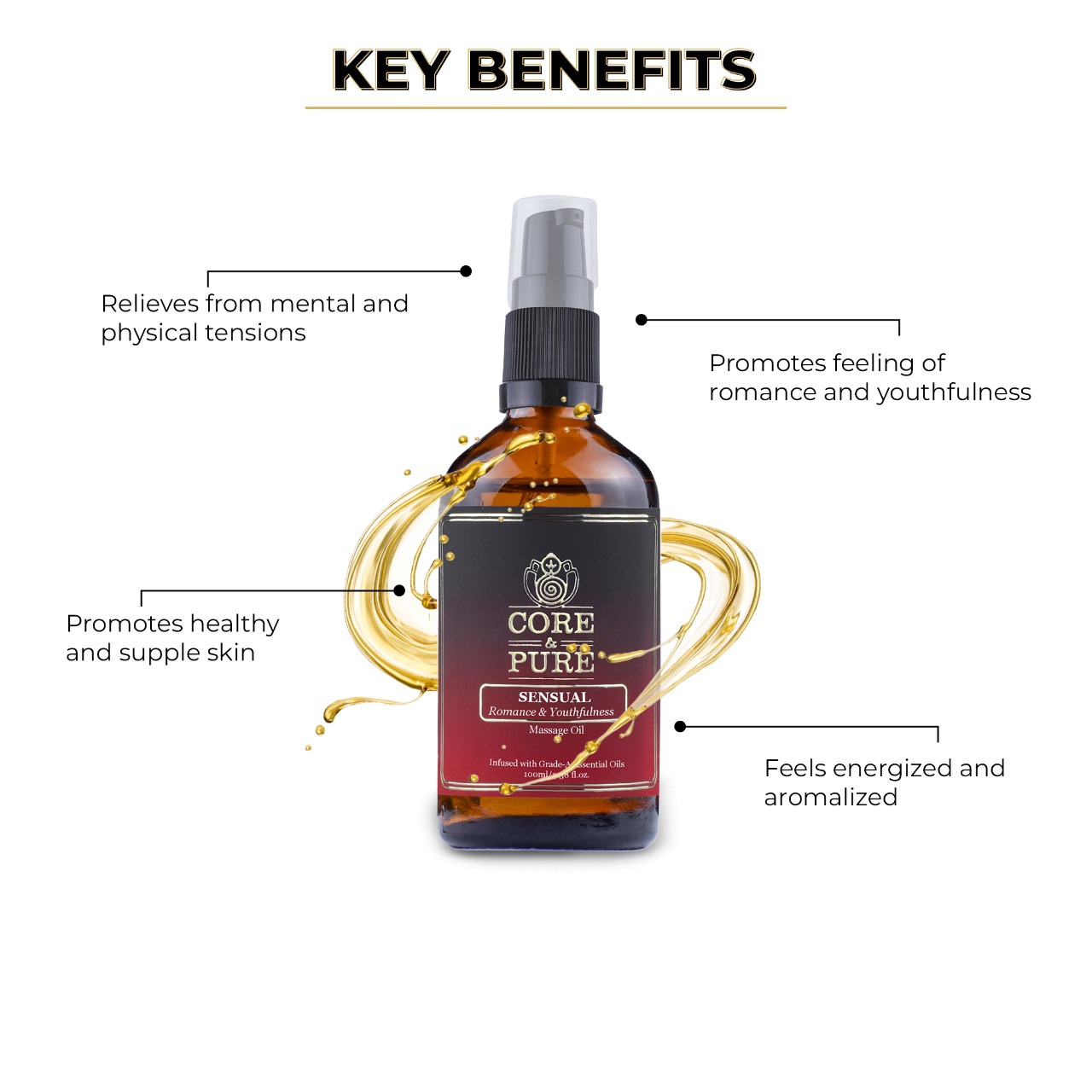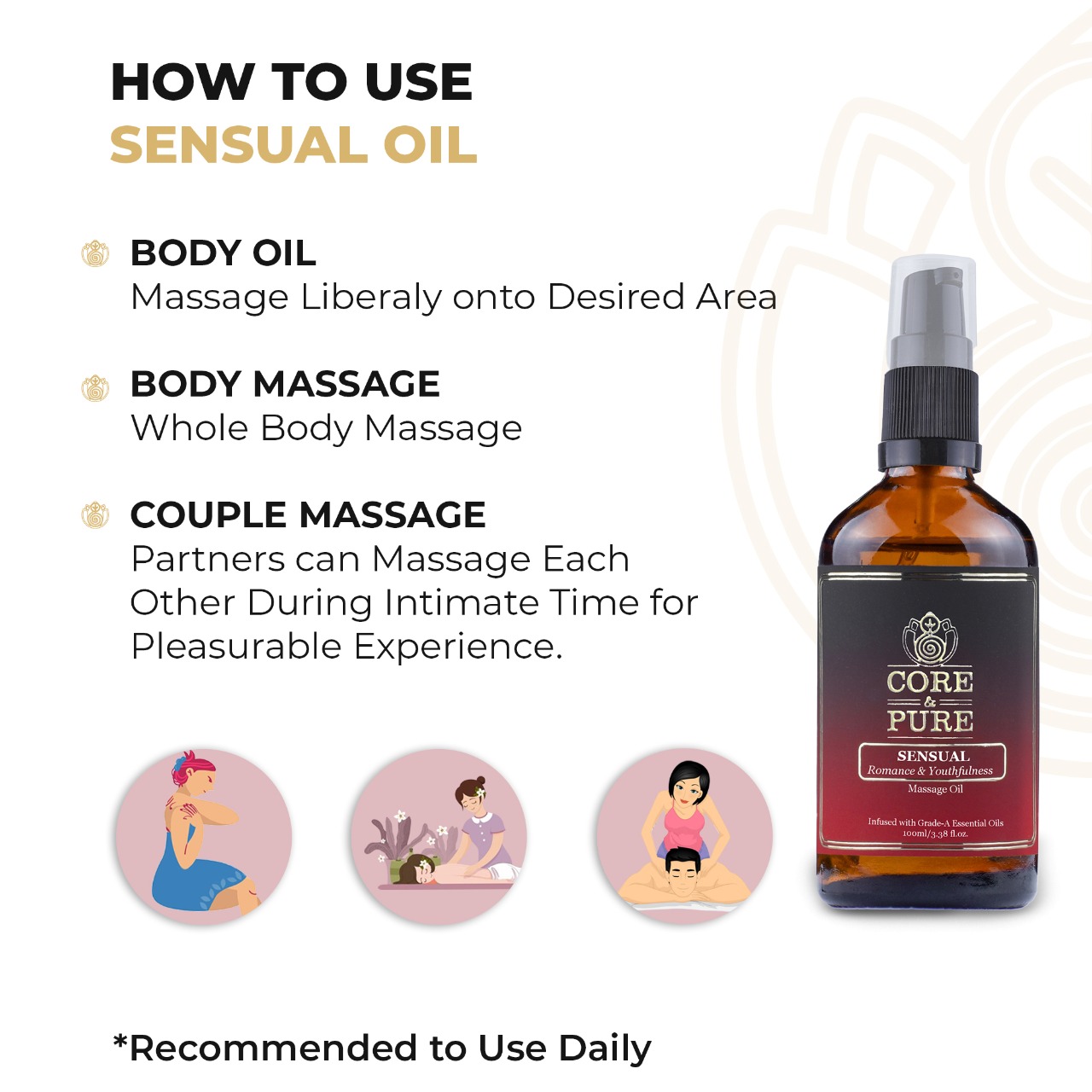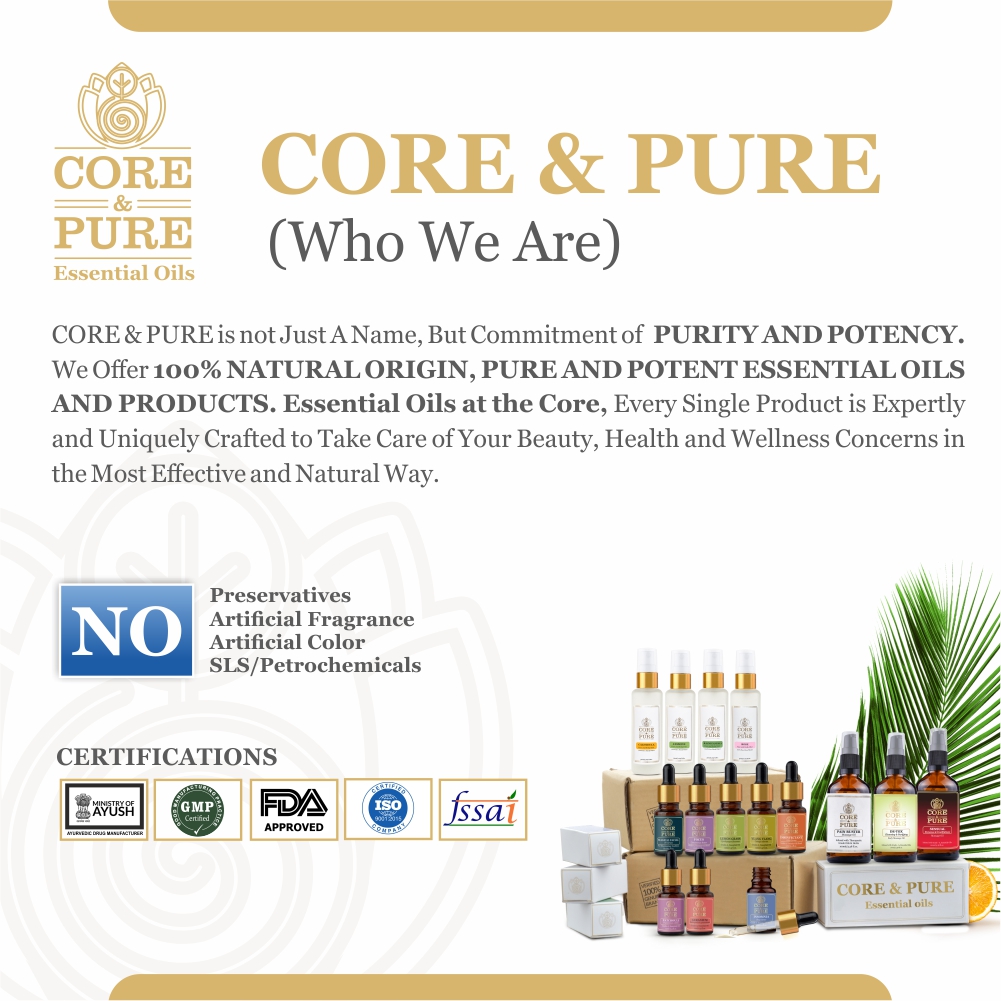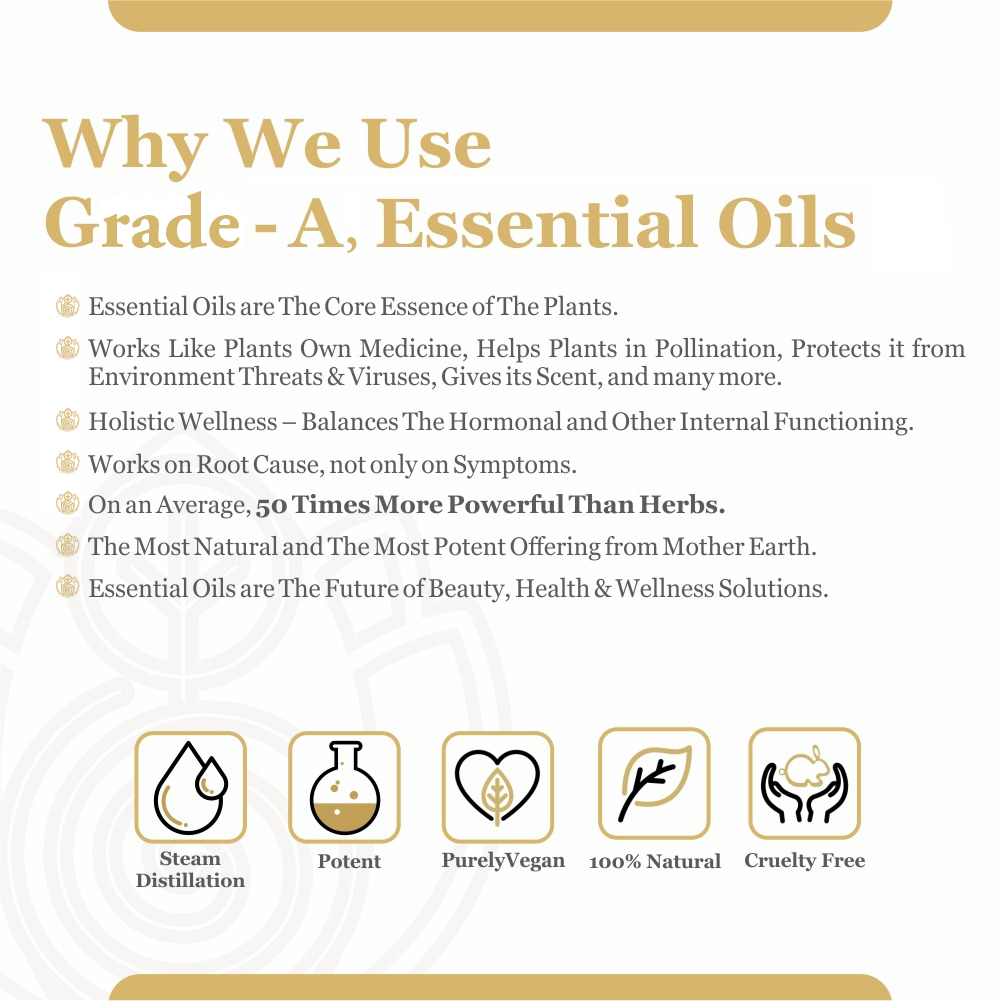 Sensual Massage Oil
Promotes Romance, Youthfulness and Feelings of Intimacy
CORE & PURE Sensual Massage Oil is an Incredible Blend of Grade-A, Essential Oils Like Sandalwood, Jasmine, Lavender and Edible & Cold Pressed Carrier Oils. These Essential Oils are Natural Source of Stimulation and Exotic Fragrances. This Sensual Oil Inspires and Encourages Feelings of Romance, Youthfulness, Stimulation, Intimacy, and Ecstasy for the Couples. Its Non-sticky and Non-greasy Texture Absorbs Rapidly and Leaves Your Skin Nourished and Hydrated as well. It also Promotes Healthy, Clear, Soft and Supple Skin. It is a Great Enhancer of Psychological and Physical Well-Being. It Relieves from Mental and Physical Tensions. Our Endeavour is to Provide Best and Purest Possible Product to Give Great Massage Experience.
₹835.00 ₹995.00 -16%
3 Reviews
Smell of this oil is so smoothing and fresh. I surely recommended. Must try product.
Very Nyc Fragrance And Uplift your mood.