German Chamomile Helps In Improving Fertility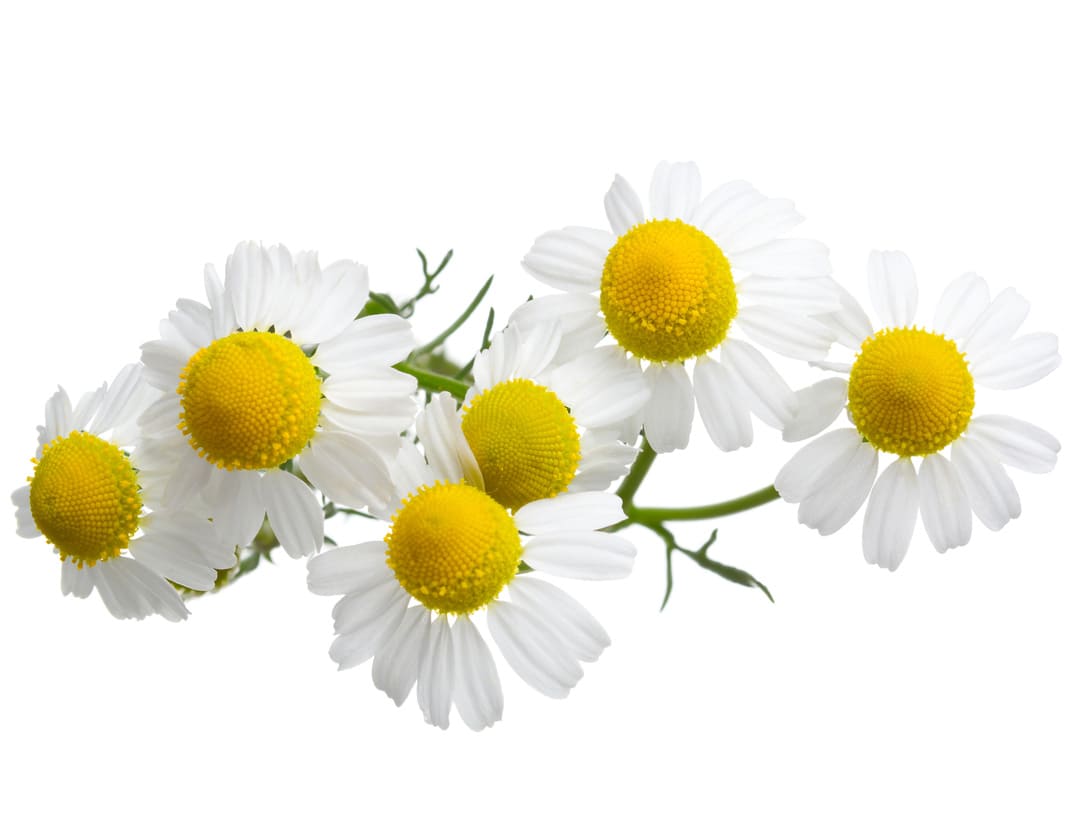 GERMAN CHAMOMILE
Matricaria Recutica, syn M.Chamomilla also known as Blue Chamomile, Hungarian Chamomile, Wild Chamomile. The word Chamomile came from Greek Chamailmelon meaning "Earth People". The German Chamomile is an erect herb with a branching stem which can grow up to 24 inches tall. It is native of Europe and Northwest Asia. Now also grown in North America. Europeans in the middle age used it as a strewing on the floor to combat pests and odour.
Chamomile bloom from the last of April to last of May about 8 weeks after the seed has been sown. German Chamomile oil is steam distilled with the dried flowers of chamomile. However buying an extra grade flower assorted by hand are almost three times higher in price so for this purpose only the lower grade flowers with their stacks are used. As well as, dust of the flowers are also used but dust cannot be easily distilled with direct steam because it has the tendency to bake. In order to stop this, dust is first thoroughly mixed with straw to distilled better with flower and stacks.
Botanical Name – Matricaria Chamomilla L.
Family – Comositae
Common Name – German Chamomile
Plant Part used – Flower Stalks
Process of extraction – Steam Distillation
Scent – Warm, Harbaceous, Sweet Scent
Perfume Note – Middle to Base
PHYSICAL PROPERTIES:
Specific Gravity – 0.9326 to 0.9459
Acid Number – 18.7 to 31.7
Solubility – Soluble in 90% Alcohol with separation of paraffin.
GC Report –
CHARACTERISTICS OF GERMAN CHAMOMILE:
· German Chamomile is anti-inflammatory, it inhibits the Archidonic acid pathways which produces the Proslaglandins that mediate inflammation and pain.
· Alpha Bisabolol provides anti-spasmodic properties and helps to prevent the formation of ulcer.
· Chamazulene inhibits inflammation and Apigenine and anti-oxidant bioflabonoid scavenges free radicals.
GERMAN CHAMOMILE USES:
Health Uses-
· Anti-pyretic
· Anti-septic
· Anti-bacterial (helps relieving sore throat)
· Anti-fungal
· Releases inflammation of muscles
· Anti-cellulite
· Scalp dermatitis
· Boils
· Allergies
· Scars and rashes
Alternate Therapy Uses-
· Helps in emotional healing
· Brings clarity and success in communication
· Use it when seeking peace, justice and personal growth
· Cleaning and purifying alters
· Improve Fertility
Side Effects:
There is no contradiction for German Chamomile. In rare case, some individuals may have a reaction generally a skin rash.