Boost Your Health & Wellness With Essential Oils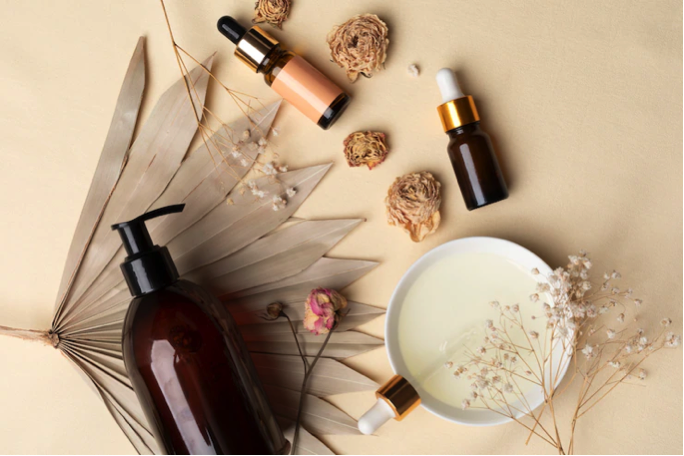 Boost Your Health & Wellness With Essential Oils
Essential oils capture the essence of the plant's scent or flavour and are a complex combination of sometimes more than 100 molecules that give the oils their unique fragrance and features.
You can use essential oils in a diffuser or on the skin, and in a few cases, they are even edible.
Used for thousands of years in eastern medicine, do you know, it was the French chemist Rene-Maurice Gattefosse who first 'discovered' their use in 1937?
History says that he burned his hand and used lavender essential oil to help cure his burn. He noticed that the wound healed way faster and suspected the lavender oil had something to do with it. Thus, was born the idea of aromatherapy.
Since the last decade, the interest in essential oils has peaked.
Worldwide, the essential oil market is expected to increase each year by 8.6% over the next 5 years.
A growing body of scientific research supports the use of essential oils to treat pain relief, inflammation and many other health conditions including anxiety and depression.
Whether it's using lavender oil on pillows to relax, mint for headaches and coughs, or geranium to restore balance, they're a popular alternative for those seeking natural or alternate healthcare remedies.
How Can Essential Oils Enhance Your Wellness?
The delicate ratio of aromatic constituents found in any given essential oil are what make it unique and give it specific benefits.
Essential oils are diverse and can be used for a wide range of physical and emotional wellness applications. For example, Peppermint oil is known to alleviate stomach upset and Lavender oil is known for its calming effects.
Because the aromatic molecules in essential oils have direct access to the limbic area, or emotional seat, of the brain, smell is the fastest way to affect mood.
Inhaling the scents of specific oils can elicit profound emotional responses to help you uplift your spirits, find comfort and balance, or ease anxiety.
How To Use Essential Oils?
You can use essential oils in many ways, and here are some of the most common ways to get the therapeutic benefits.
o Diffuse Them
Diffusing essential oils is one of the easiest ways to reap the benefits. There are different types of diffusers on the market including ultrasonic, evaporating, and nebulizing diffusers. They work by spreading the aroma of your essential oils through the air so you can inhale the scent and get the benefits.
o Apply Them Topically
Essential oils can be absorbed through the skin. If you use them in this way, make sure you dilute them beforehand.
Many essential oils are too strong to be used without being mixed with a carrier oil so always dilute them before applying them to your skin. Do a small patch test first with both carrier oils and essential oils before using them more widely, just in case you get an adverse reaction.
Carrier oils can include sweet almond oil, jojoba oil, coconut oil, and rosehip oil.
o Add Them To A Warm Bath
A few drops of essential oil mixed with a carrier oil in your bath creates a simple aromatherapy bath blend. Adding essential oils directly to the bath without a carrier oil can lead to them sitting on top of the water and irritating your skin.
o Inhale Their Scent
One of the simplest ways to use essential oils is to put a few drops on a tissue and inhale the scent.
o Add Them To Personal Care Products
Some essential oils can be added to personal care products such as moisturizer or body butters to add therapeutic benefits. Lots of the products we feature in our collections are infused with essential oils and they're always a big hit with our customers.
Ø Subscribe To The CORE & PURE Collections
Our collections are a gorgeous selection of themed 100% natural and potent health and wellness products and they're handpicked to offer you the ultimate self-care experience in every box.