Geranium Essential Oil Is Women Best Friend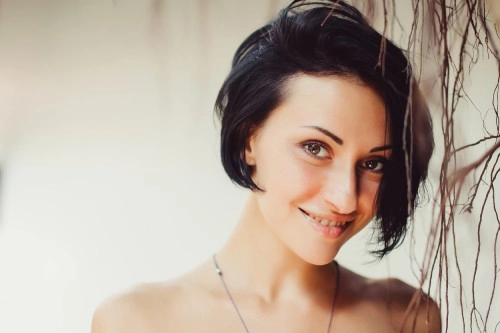 GERANIUM
Pelargonium graveolens
The word Geranium comes from the Greek " Geranos" meaning crane. Geranium Oil is obtained by steam distillation from the Leaves and Flowers of Pelargonium graveolems. The plant is a perennial herb grows in subtropical climate cultivated in Africa, Europe, now is cultivated in few parts of Japan and India too. There are approximate 600 varieties of Geranium. Geranium is another oil that is a special gift for women because of its balancing effects on menstrual cycle. It was used by the Egyptians to promote beautiful, radiant-looking skin. In the Victorian era, fresh geranium leaves were placed at formal dining tables as decorative pieces and to be consumed as a fresh sprig if desired; in fact, the edible leaves and flowers of the plant are often used in desserts, cakes, jellies, and teas. Today this potent oil is often used in high-end perfumes, clear skin and healthy hair care products.
Applications: Topical, Aromatic, and Internal
Plant Part used: Flower/Leaf
Extraction Method: Steam Distillation
Aromatic Description: Herbaceous, bright, floral, sweet
Taste: Sweet, astringent
Energy: Cooling, moisturizing
Therapeutic Properties: Antidepressant, Antiseptic, Astringent, Aphrodisiac, Anti-inflammatory
Mix well with: Rose, roman chamomile, ylang ylang, clary sage, sandalwood, lavender, bergamot, patchouli, clove & few more
Principal Constituents: Geraniol, citronellol, linalol, borneol, terpineol
The ratio of the chemical component depends upon the location of cultivation.
Physical and chemical composition: Specific gravity at 25degree Celsius – (0.886) - (0.898)
Refractive index at 20 degree Celsius – (1.464) –(1.472)
Optical rotation at 25 degree Celsius – (-7) – (-13)
GC Graph:
Benefits:
ü Promotes the appearance of clear, healthy skin
ü Gives hair a healthy and radiant glow
ü Excellent balancer for all skin types
ü Helpful in balancing hormones by gently stimulating adrenals.
ü Helps in PMS, Menopause
ü Delays wrinkles
ü Fluid retention specially when taken with Omega 3 and 6 fatty acids.
In a study in Azerbaijan, it also found out that patients sniffed Geranium oil and their blood pressure was few points down. It also controlled depression and mental disturbance, helped in decreasing scarring and stretch marks as well.
In one more study in North Khorasan University of Medical Sciences, the anxiety levels, physiological parameters of systolic and diastolic blood pressure, pulse and respiratory rate were recorded low after 20 minutes inhalation of the oil. Anxiety level was quite down on STAI (Spiel Berger's State – Trait Anxiety Inventory).
Usage:
Geranium Essential Oil can be used in multiple ways like in Diffuser, Bath, Massage oil, Creme, Aromatherapy, Perfumes, Compress, Inhalation, etc.
Dilute and apply for healthy and clear looking skin.
Geranium is great for both dry and oily hair. Add few drops with your shampoo or conditioner to promote healthy, radiant looking hair.
Diffuse aromatically for a calming effect.
Bibliography: Cultivation and distillation of Geranium oil from Pelargonium species in India by BR Rajeshwar Rao.
Aromatherapy by Kathy Keville