What Are Essential Oils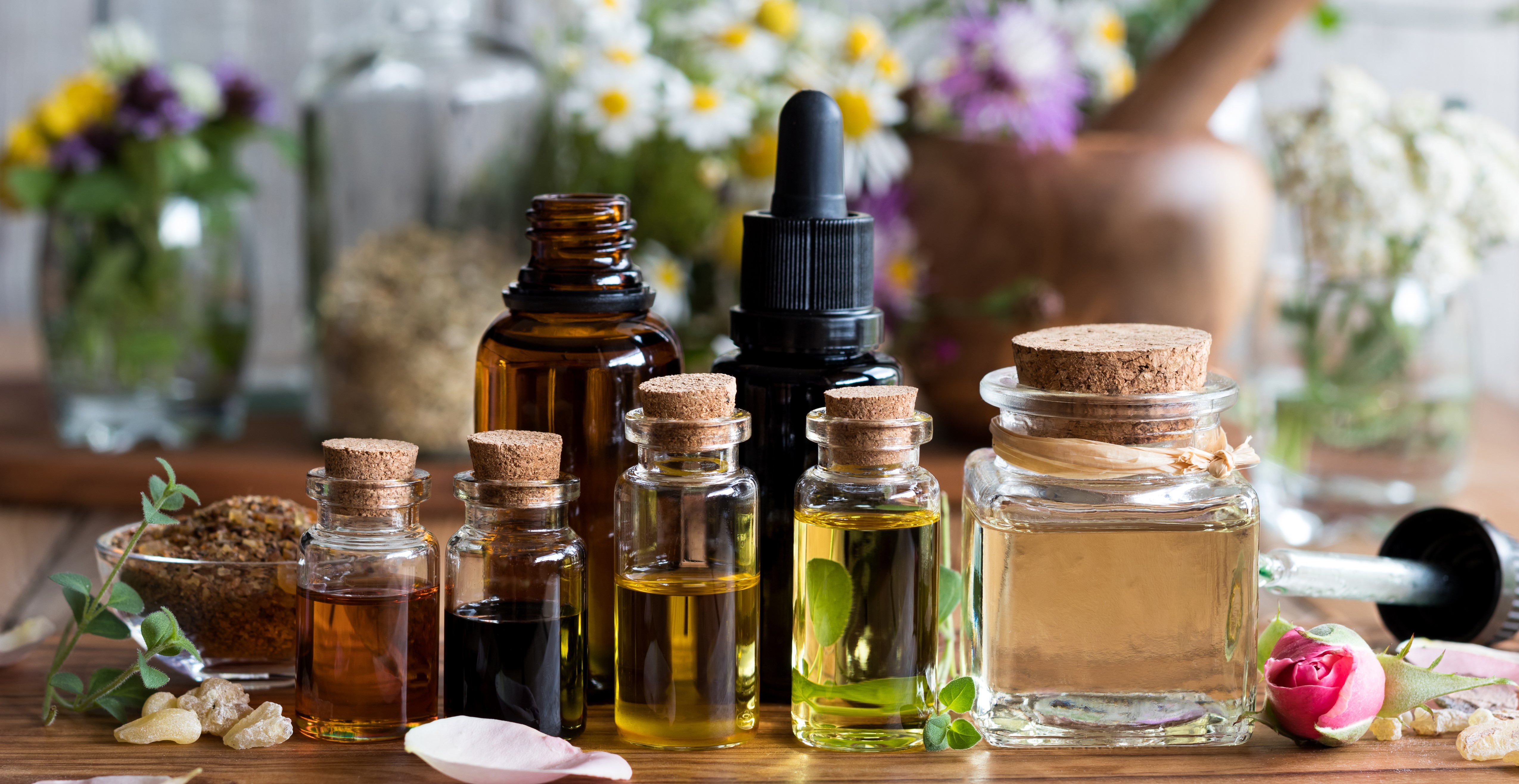 Essential Oils are the core essence of plants. These are concentrated, volatile and highly potent natural chemical compounds. it is hidden in flowers, leaves, barks, roots and seeds. Essential oils gives plants its scent, protect it from hazardous environmental conditions, helps in pollination and many more important functions. Essential oils have been used since ancient civilizations across the world in Aromatherapy, Healthcare, Personal Care, Beauty Treatments, Food Preparations and Religious Ceremonies. These are the most Natural Offerings that mother earth can offer to human kind.

Power of Essential Oils

Inhibit the growth of
Viruses and Bacteria

On an Average 50 times more
POWERFUL than HERBS

Plant's own natural Protection, developmental and medicinal essence
Essential Oils Benefits
Holistic Wellness (Internal and External Care) – Works on Mind, Body and Emotions
Treats and Heals The Problem From Within…not just the Symptoms Boosts the immunity
Balances the hormones and other internal functions
The most potent and natural offering from mother earth
Highly Concentrated -Very Powerful
Less Quantity- High Results – Minimalistic Approach
Aromatized Feeling Always
Multiple and friendly ways to use like Topical, Inhalation and Ingestion
Essential Oils- Multiple Ways to Holistic Wellness
Home and Personal Care

Disinfectant, Floor Cleansing, Surface Cleansing, Room Sprays, Linen Sprays, Laundry, etc.

Food and Beverages

(Flavours & Fragrance) Main course, desserts, drinks, salads, soups, bakery, etc.

Directions

Topical: Face/Body, Compress

Inhalation: Diffuser, Bath, Hanky, Linen, Apply Neck/wrist area/etc.

Internal

Internal consumption for internal and external well-being. (Read Directions for use)

Beauty (Skin, Hair, Body, Nail, and Grooming)

Direct Application, Soap, Face wash, Scrub, Serum, Crème, Mask, Massage oils, Shampoo, Conditioner, Shaving, Perfume, Deodorant, Leave on, etc.

Alternate Therapy:

Aromatherapy, Hormonal Balance, Immunity Booster, Infection, Wound, Insomnia, Decongestion, Stress, First Aid, Digestive System, Nervous System, Respiratory System, Stretch Marks, Menstrual, and many more…

DIY: Single/Blend Essential Oil

Can add or create your favourite product like Crème, Lotion, Massage oil, Face oil, Mask, Shampoo, Conditioner, Shaving, Disinfectant, Inhaler, Room Spray, Perfume, Diffuser blend, etc.