Top 500 Challenger D2c Brand In The Country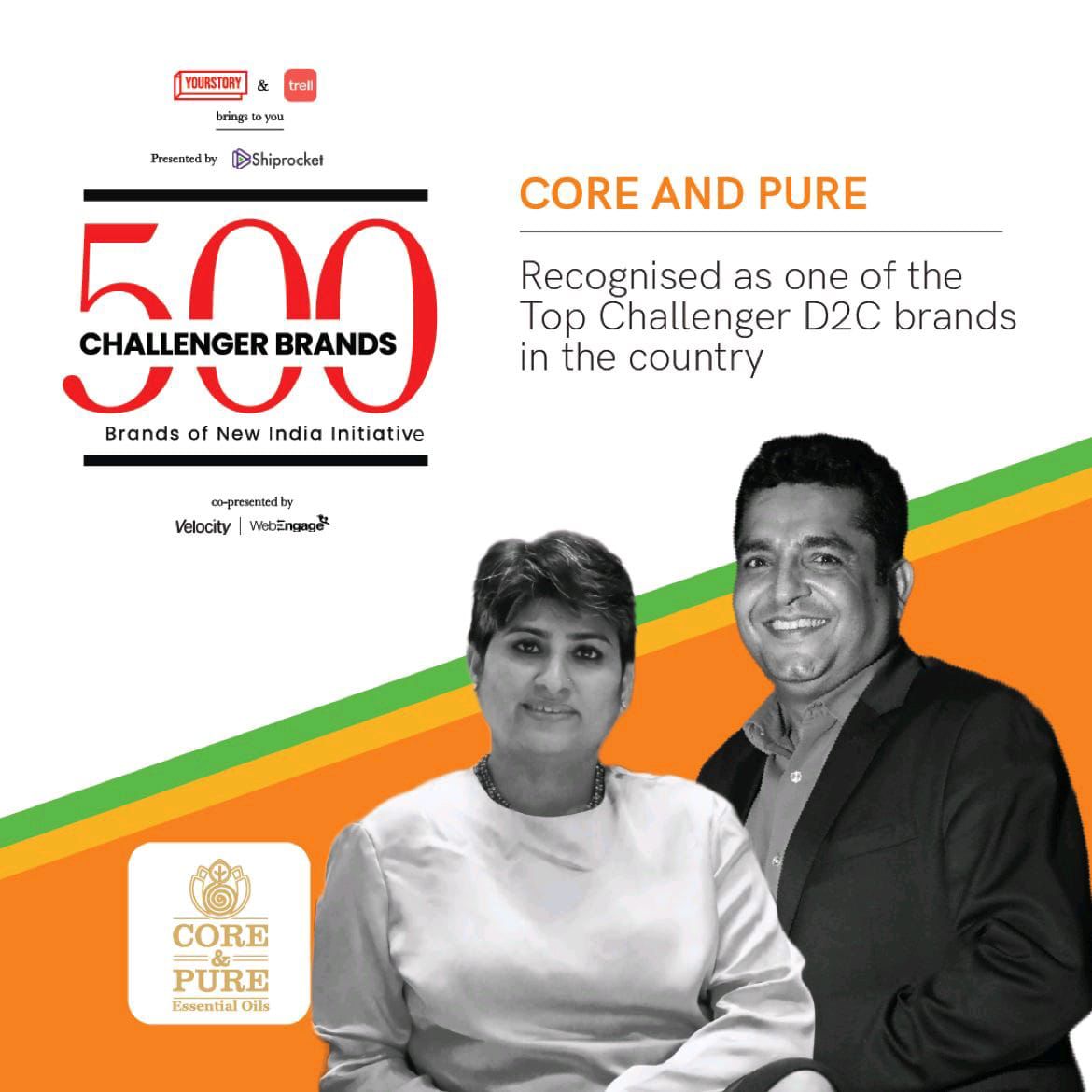 We are thrilled and delighted to be amongst India's top challenger D2C brands. CORE & PURE has achieved this laurel within 2 years of our existence in the Indian market. We are one amongst just a handful of robust brands in the holistic health, wellness, and beauty space.
Thank you YourStory for this prestigious honor.