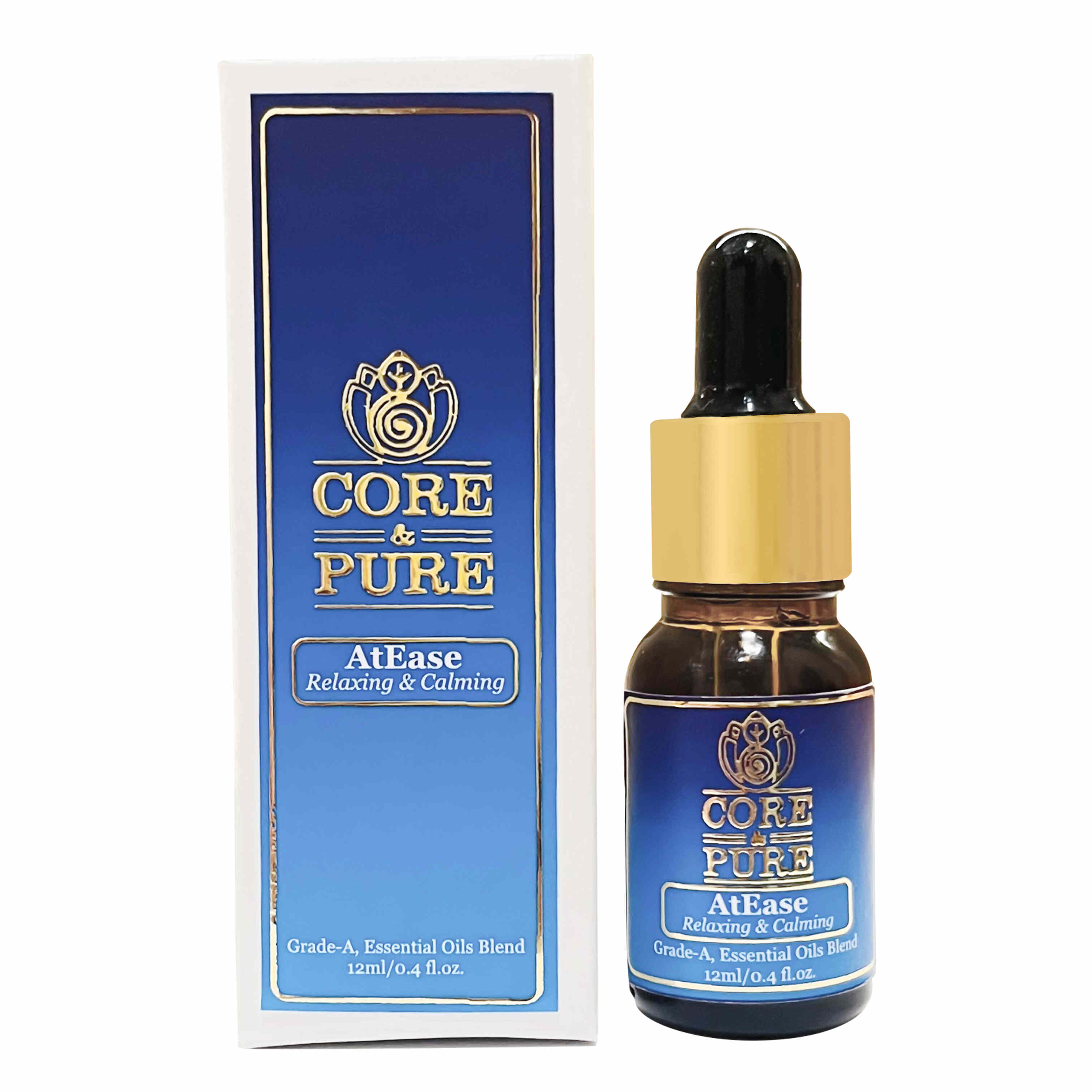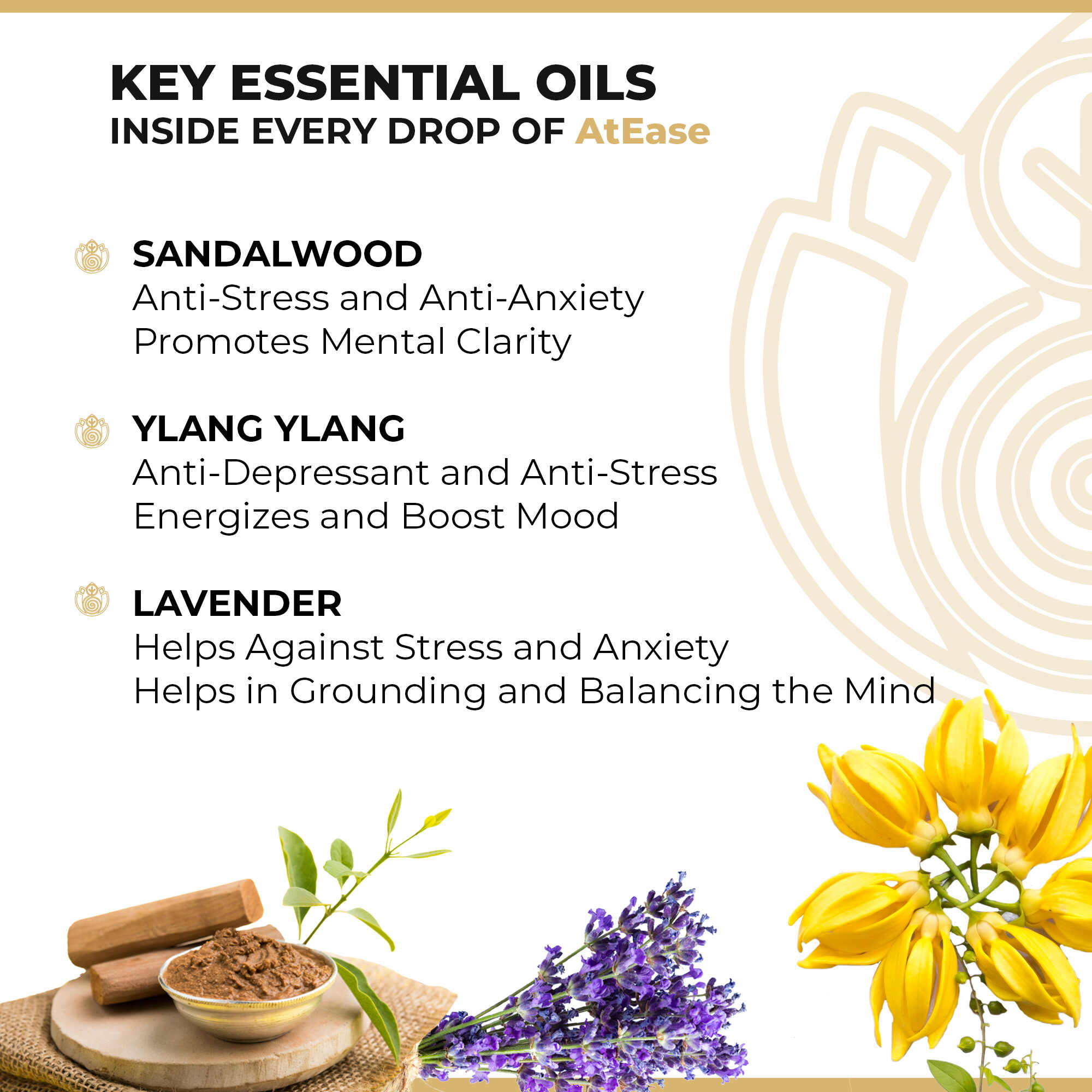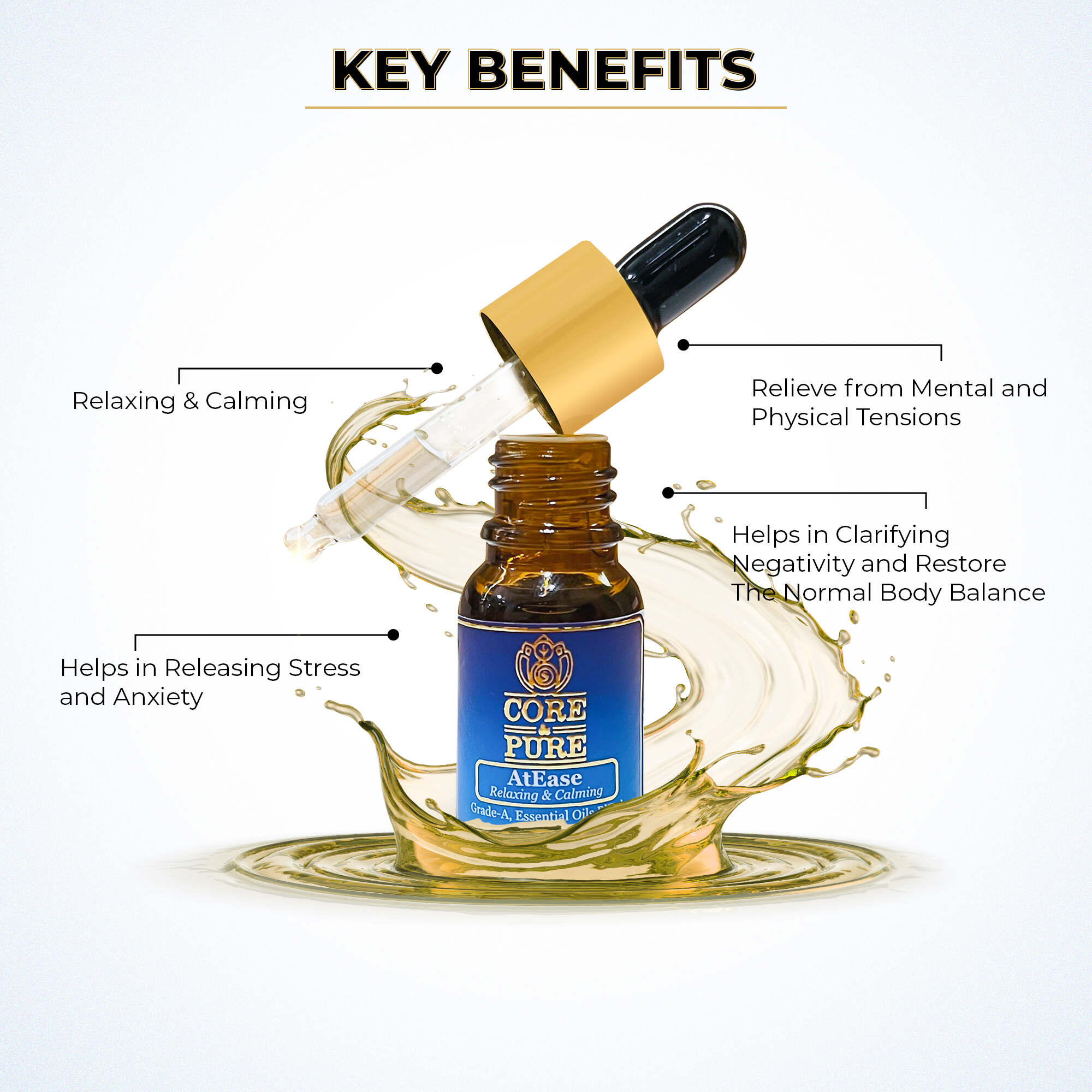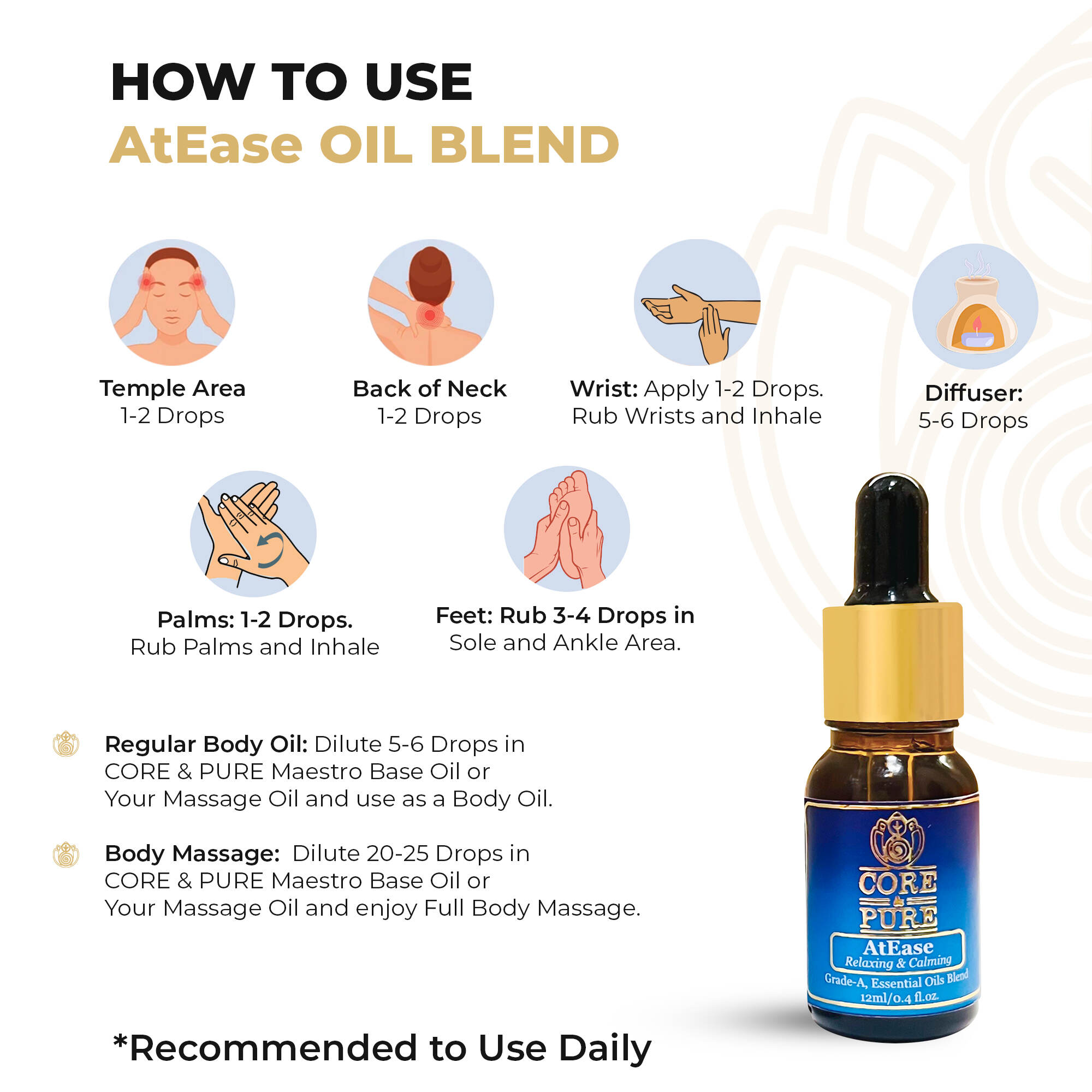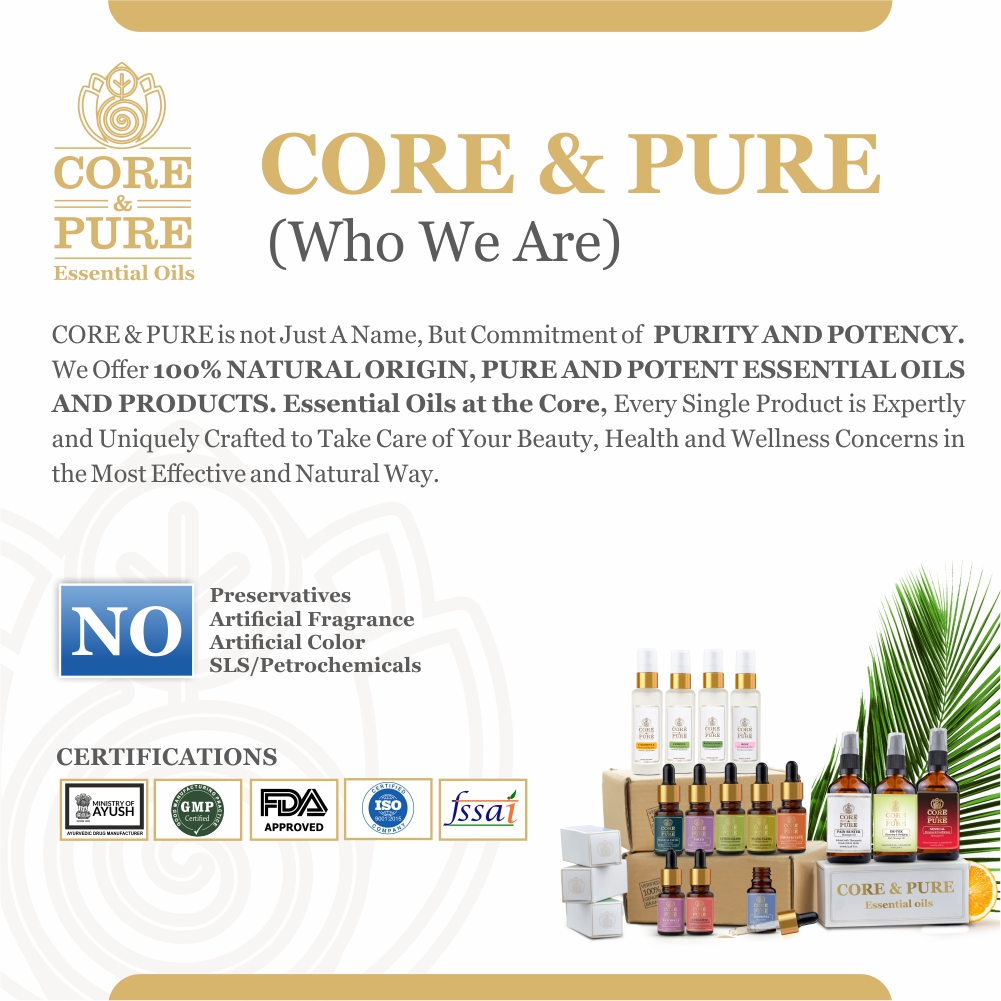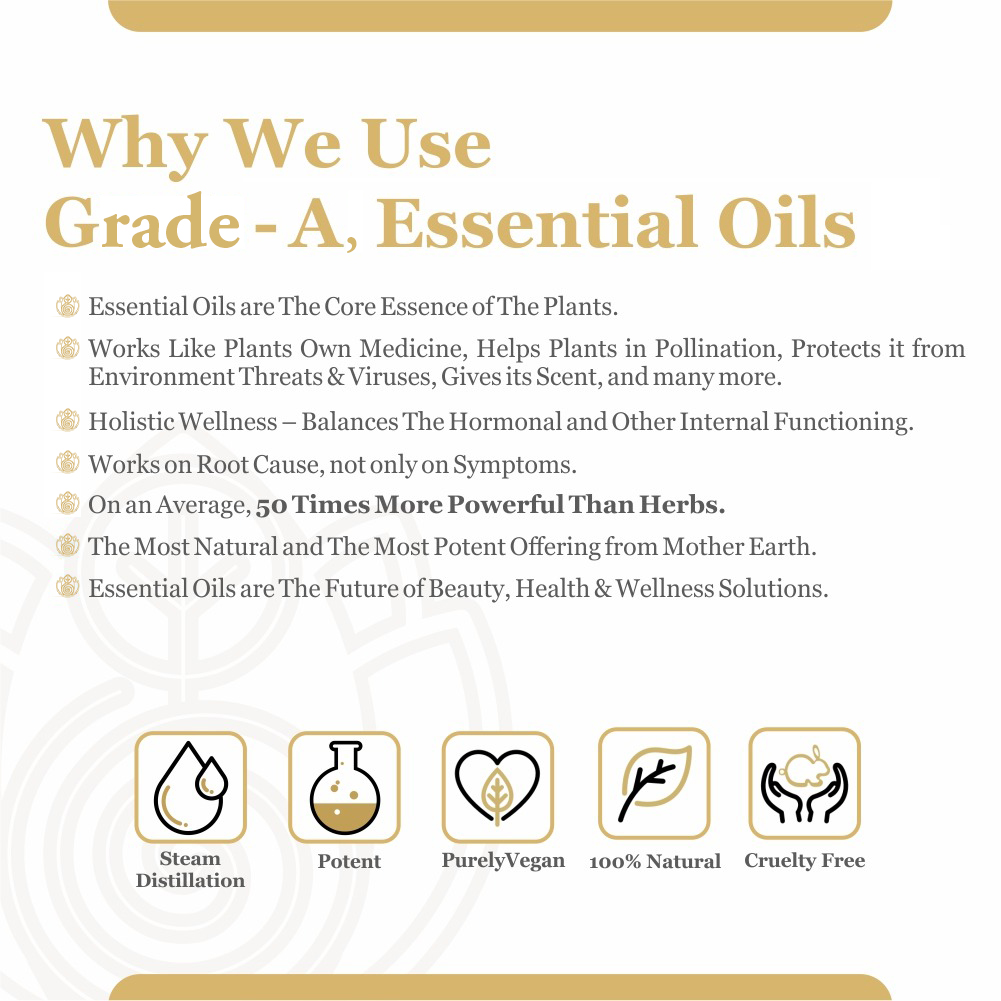 AtEase Essential Oils Blend
Relaxing & Calming
CORE & PURE Atease is uniquely blended with Grade-A, Essential Oils like Sandalwood, Ylang Ylang, Vetiver & more. These natural Essential Oils penetrate in the body through aromatically or topically and works from inside to outside to relieve mental and physical tension, stress and anxiety. It helps to clarifies negativity and restore the normal body balance in the most natural and effective way.
₹775.00 ₹795.00 -2%
Frequently Asked Questions
4 Reviews
Calming and very relaxing
As the name, At-Ease, it actually feel like you are in ease. 😊 Must recommended!
wow product" It gives soothing and relaxing to body and mind.
Wow Product Great Fragrance ✨ . It gives relaxing and calming. I have tension after using that it relieves mental and physical tensions. Highly recommended ✨