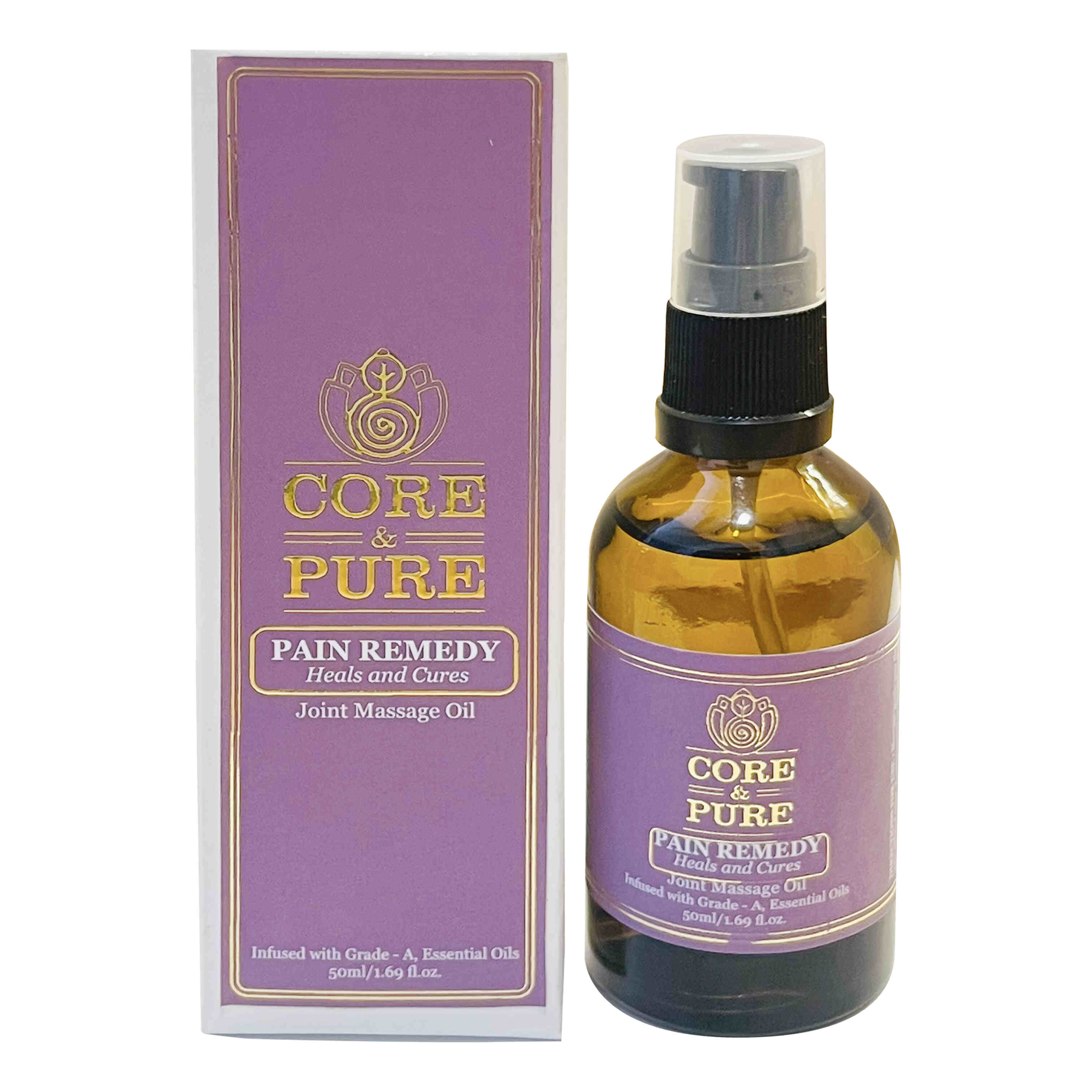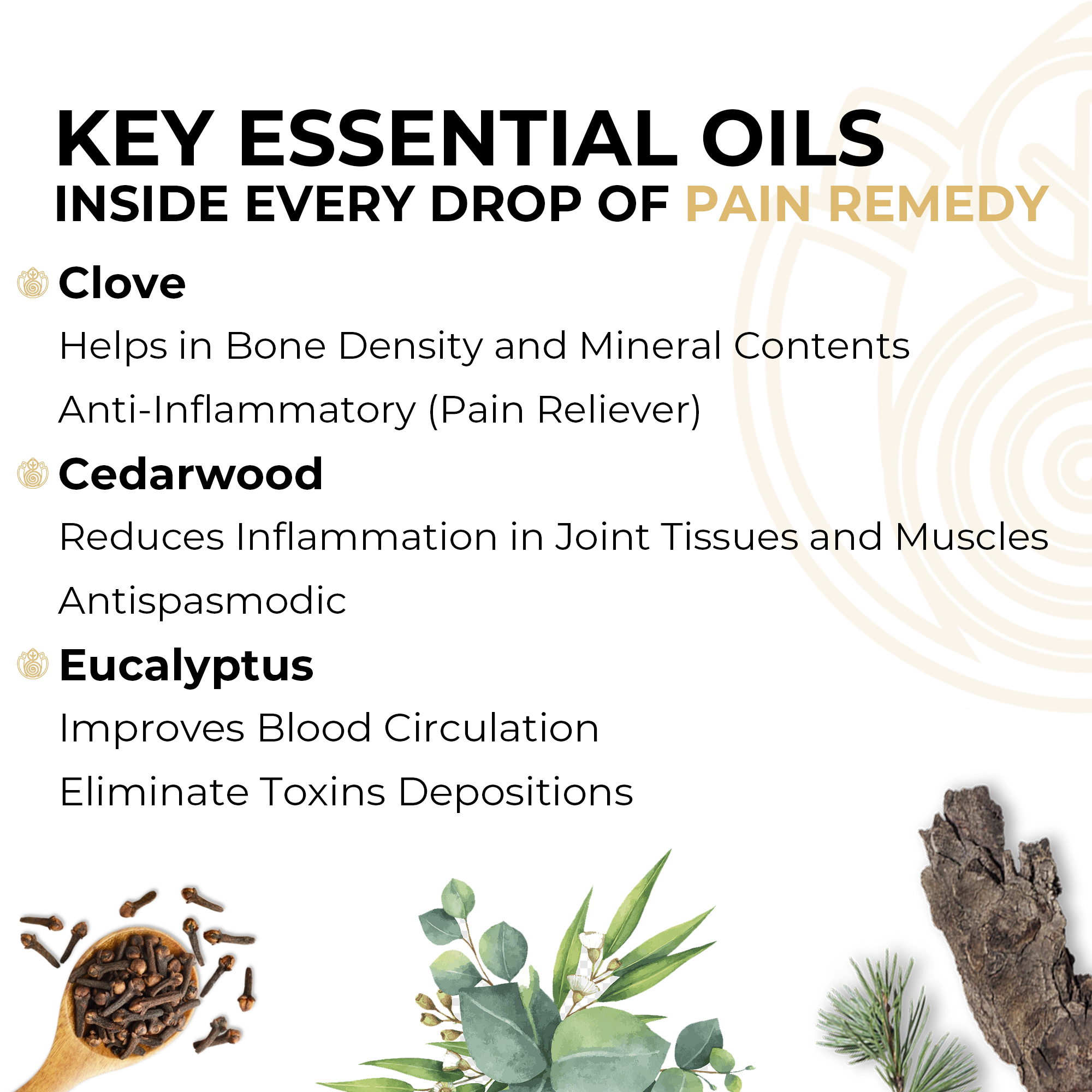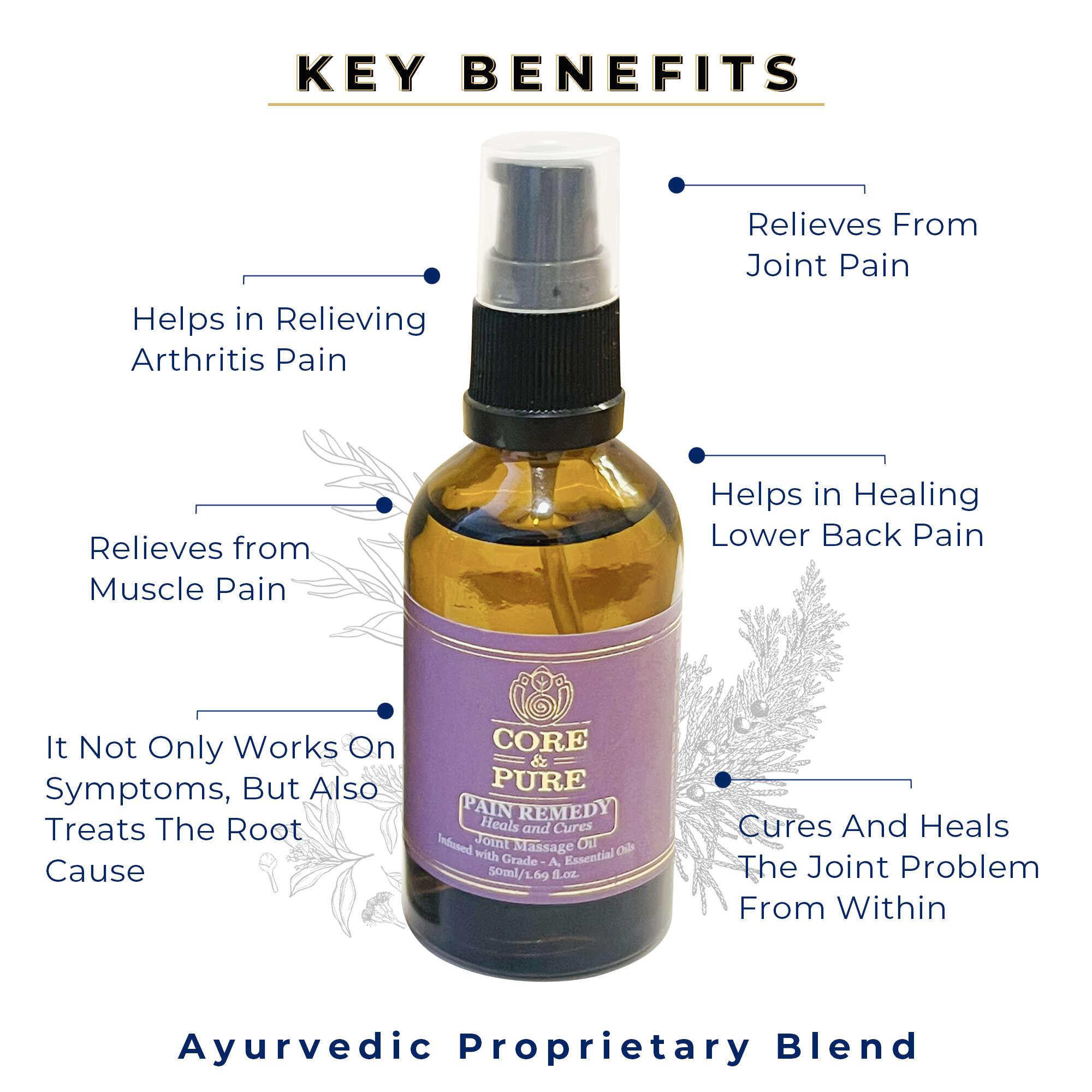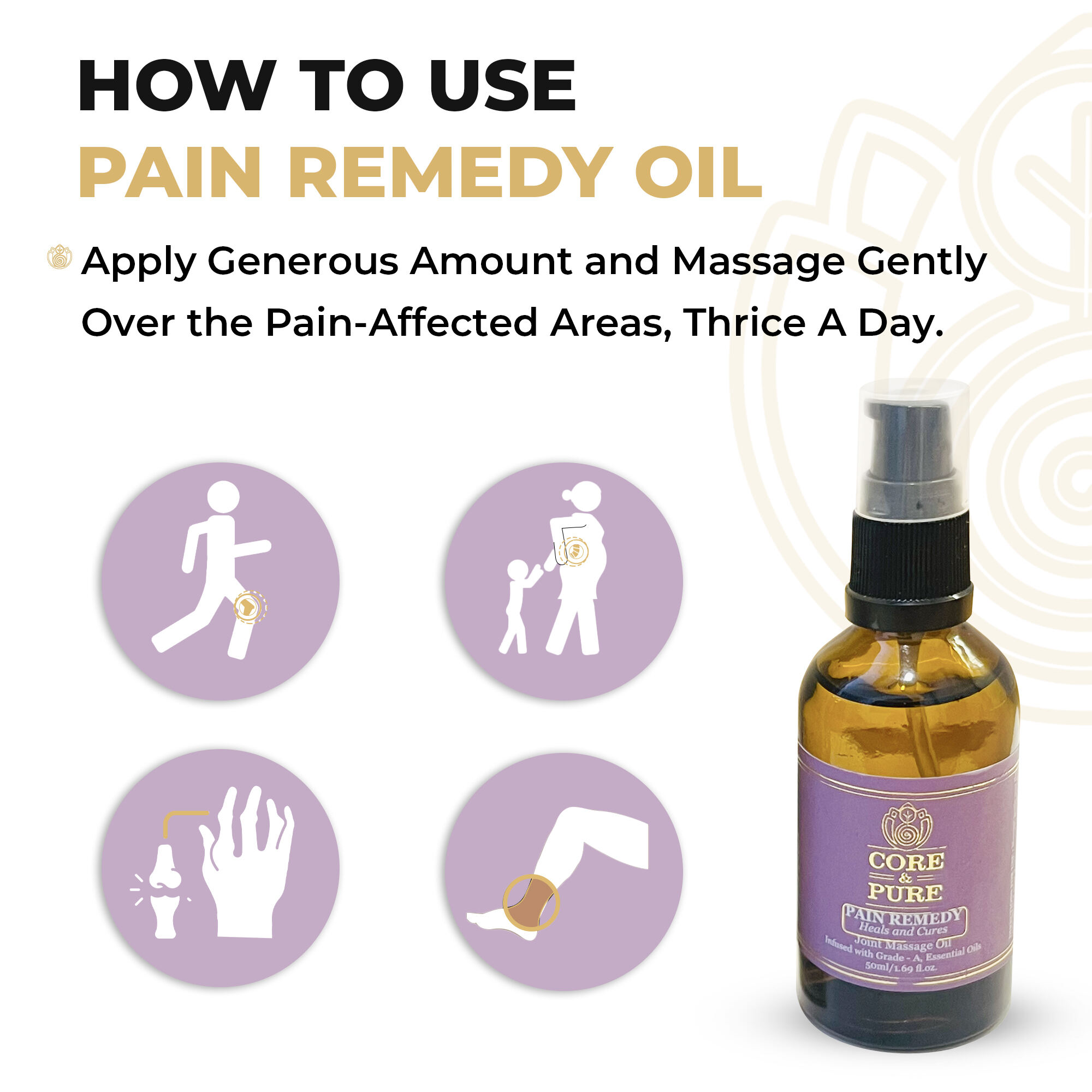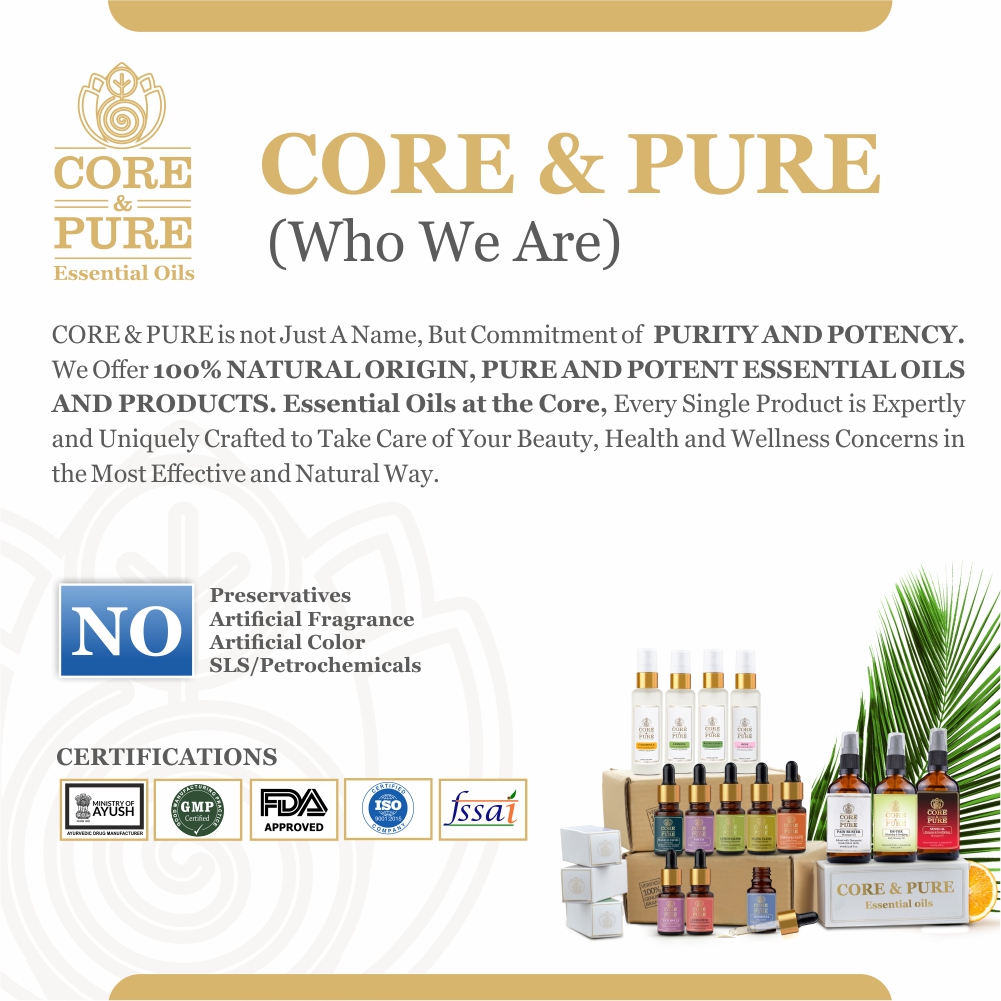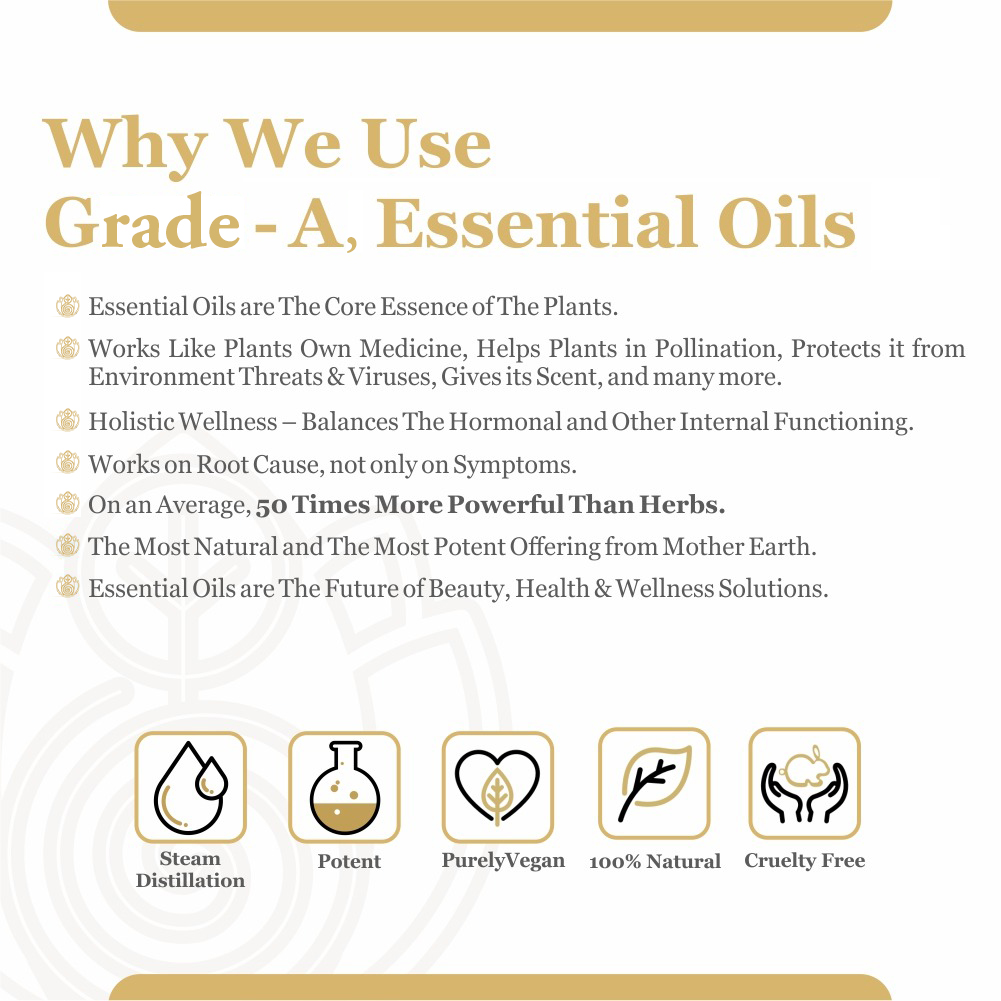 Pain Remedy Oil for Arthritis & Joint
Heals & Cures Arthritis & Joint Pain from Within
CORE & PURE Pain Remedy Oil is a unique blend formulated with 100% Pure and Grade-A, Essential Oils like Cedarwood, Eucalyptus, Clove and many more. These Essential Oils penetrate inside quickly and start working from inside out. This oil not only gives quick relief but also works on the root cause of the problem and helps in healing and curing the joint pain issues, arthritis pain, lower back and muscle pain issues.
Frequently Asked Questions
9 Reviews
Very Effective Oil, Must try.
Wow Product It gives relieves from joint and muscle pain. Highly recommended.
Very effective for arthritis pain..
Excellent product .. really helpful in pain relief.. was recommended by a friend .. but when I used it I was amazed to see it's benefits
This is very useful product which helps in reducing joint pain.
It's completely safe and effective. A great product for joint pain
Very good product for pain it gives quick relief in pain You people must also take it once.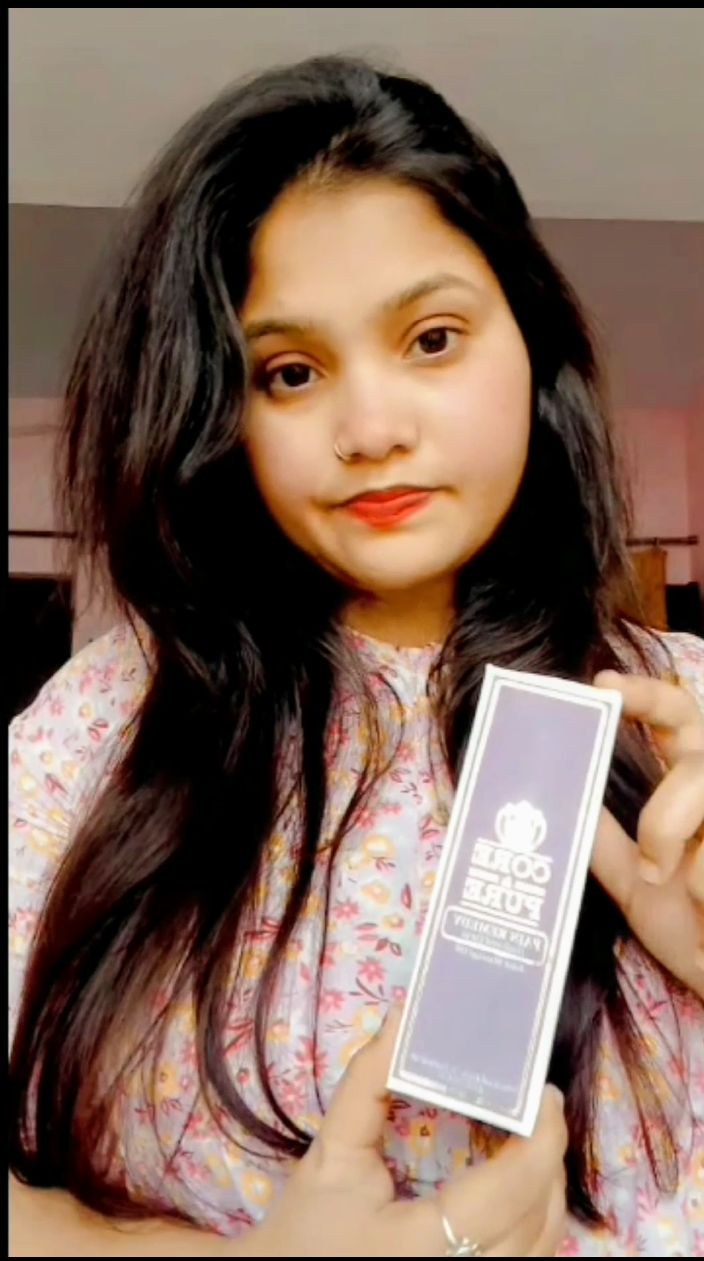 Very effective oil......My mother's lower back pain relief after using this oil.... Highly recommended