What To Be Careful About When Buying Essential Oils?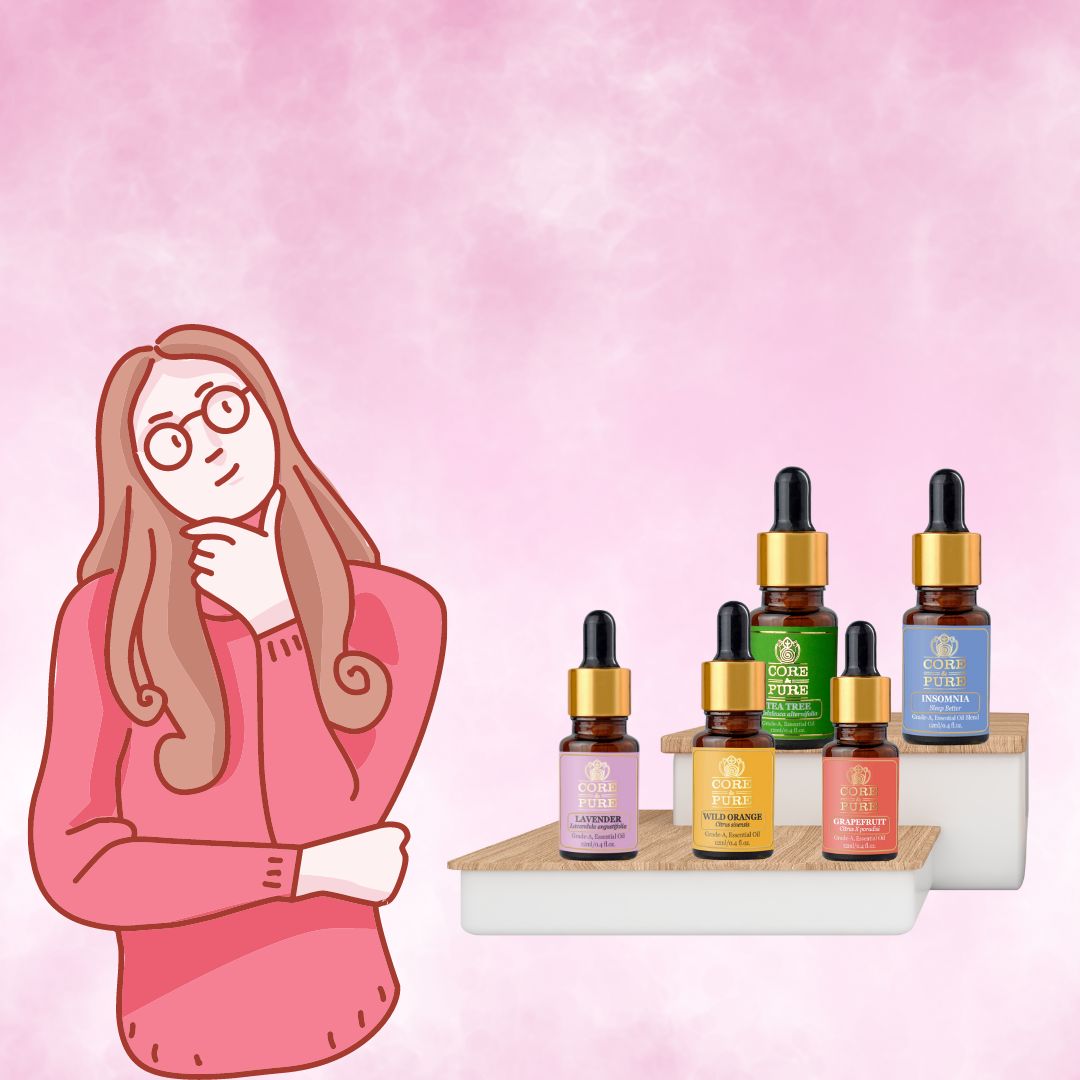 Things to be considered before buying Essential oils
With the help of social media influencers and beauty gurus, essential oils have seen a massive rise in popularity.
And with any trend, comes the capitalistic urge of various corporations to make the most of the trend. This has resulted in a market that is saturated with cheap and ineffective essential oils, and misinformation regarding them have become widespread. While aromatherapy in itself is mostly safe as long as the users follow proper directions, some precautions are still necessary. Through this post, we will give you a few tips on what you need to know when buying essential oils.
Now, there's a million different marketing terms that are used to sell essential oils. That makes it not only difficult to gauge the quality of the product you're buying, but also can make the process of buying the oils very overwhelming.
So, a good starting point would be to understand why you want to buy essential oils. Whether it be for selfcare, or for hygiene and house care, there are lots of different essential oils that offer lots of different uses. Doing your own research is obviously the right step, but given how easy it is to spread misinformation on the internet and how easy it is to set up drop-shipping companies that deal with low quality and counterfeit products, looking for good quality essential oils online is like avoiding landmines. We recommend referring to multiple sources to find the oil that you need for your purposes. Once you know what you need, we would also recommend that you verify the legitimacy of the company that you are purchasing from, especially on online marketplaces.
Purity of essential oils is another buzzword that gets lost in the fray of SEO friendly marketing terms that fuel any trend-driven market. For aromatherapy purposes, a pure essential oil is preferred as it provides the best result. But an oil that is marketed as pure need not be the best in quality, since the raw material being used is also important in determining the quality and potency of the oil. At CORE & PURE, we source our raw materials directly from the farmers and ensure that they are of the best quality. Our manufacturing process is also carried out in-house to ensure that our final products are indeed pure.
One of the last things to lookout for is the packaging. Essential oils are volatile constituents found in plants and contain active physiological properties that can react with plastic. So, a company that packages their oils in glass bottles are a safe bet. At CORE & PURE, we always package our oils in dark tinted glass bottles to prevent any such reactions and stop the oils of oxidizing over time. As an environmentally-conscious brand, we use paper labels on all our products. Unlike other brands that use plastic/vinyl labels, we are making a conscious effort to move towards sustainable packaging and do our bit to protect our environment.
Now that you've made your purchase, what else should you be worried about? If not using in a diffuser, most essential oils are applied directly on your skin or on fabric to let their aroma reach your nose and affect your body. Before applying, however, you should check for allergic reactions. Also, very few essential oils are safe to consume internally, so this is also something that you should check before buying.
These are only some of the key points to keep in mind when buying essential oils. As you dwell deeper into aromatherapy, there's many more things that you'll learn. Hopefully, this helps you get started in your journey towards a healthier and well-balanced lifestyle.