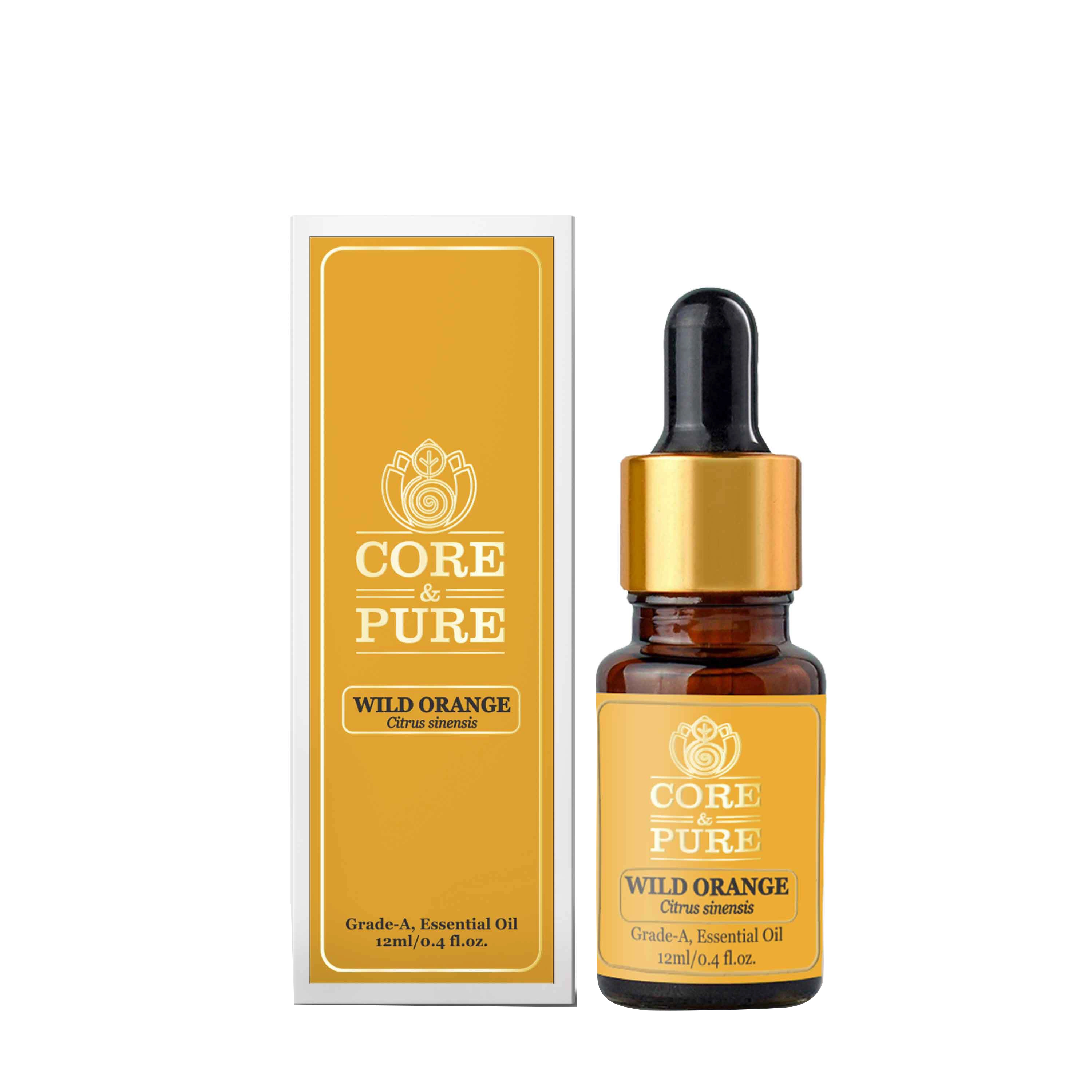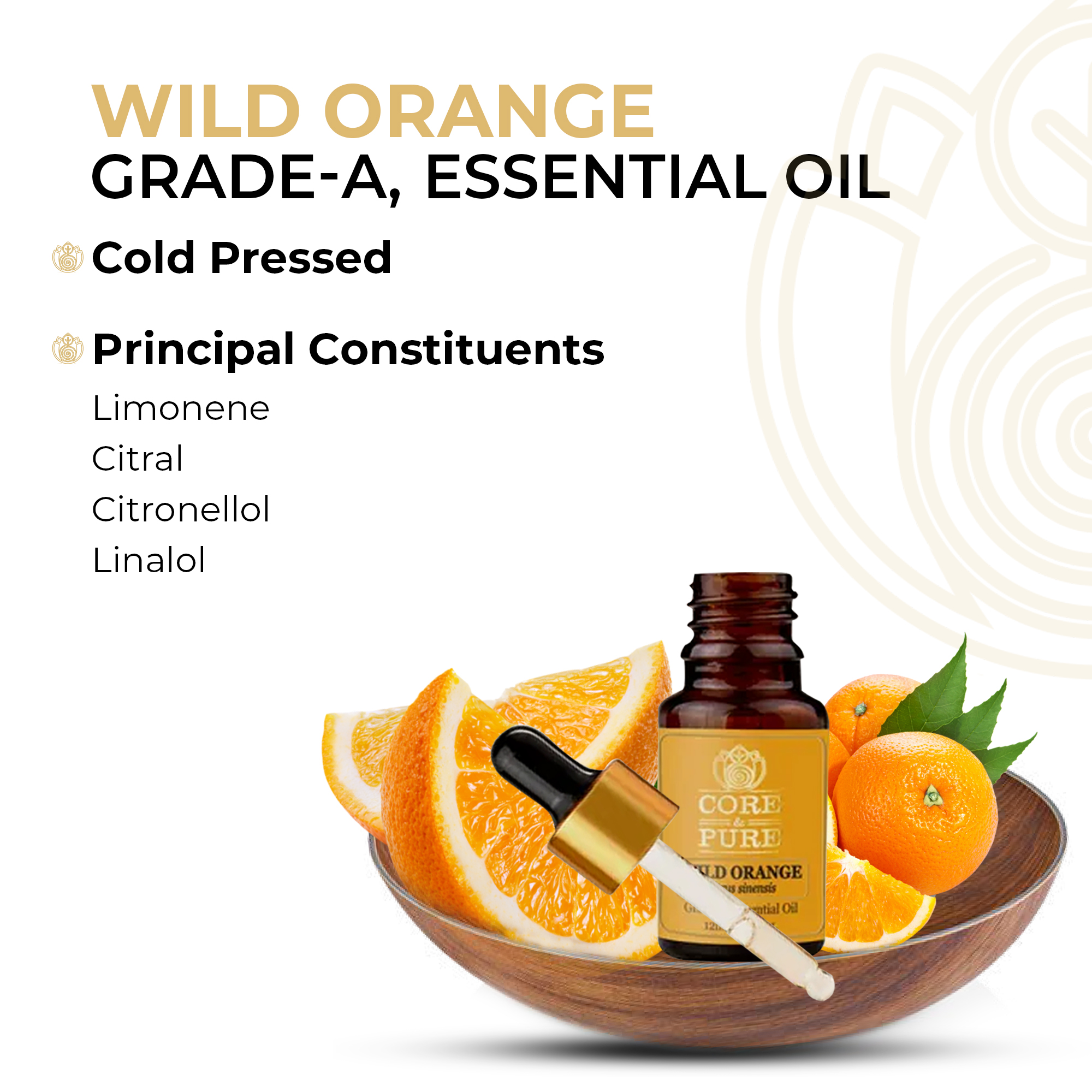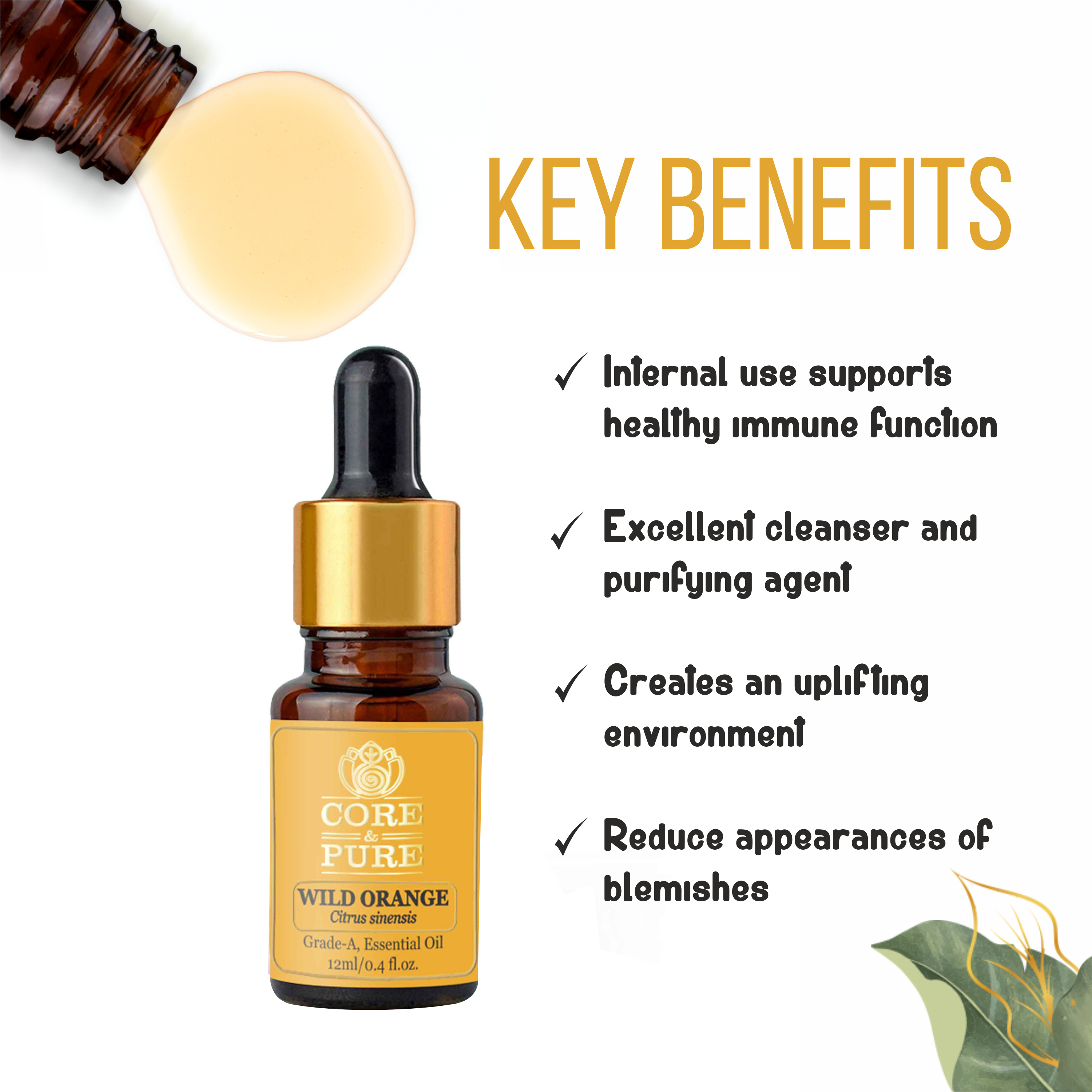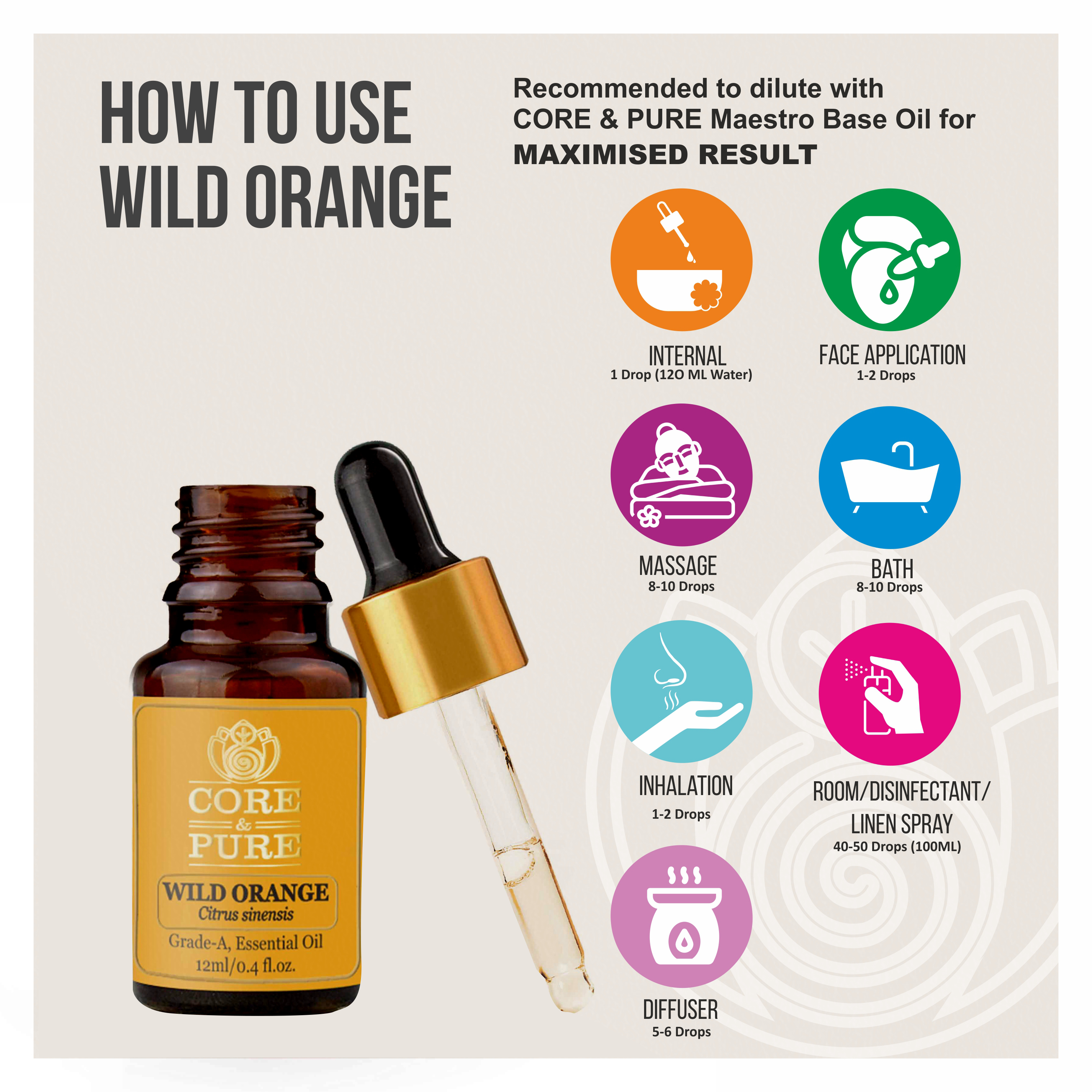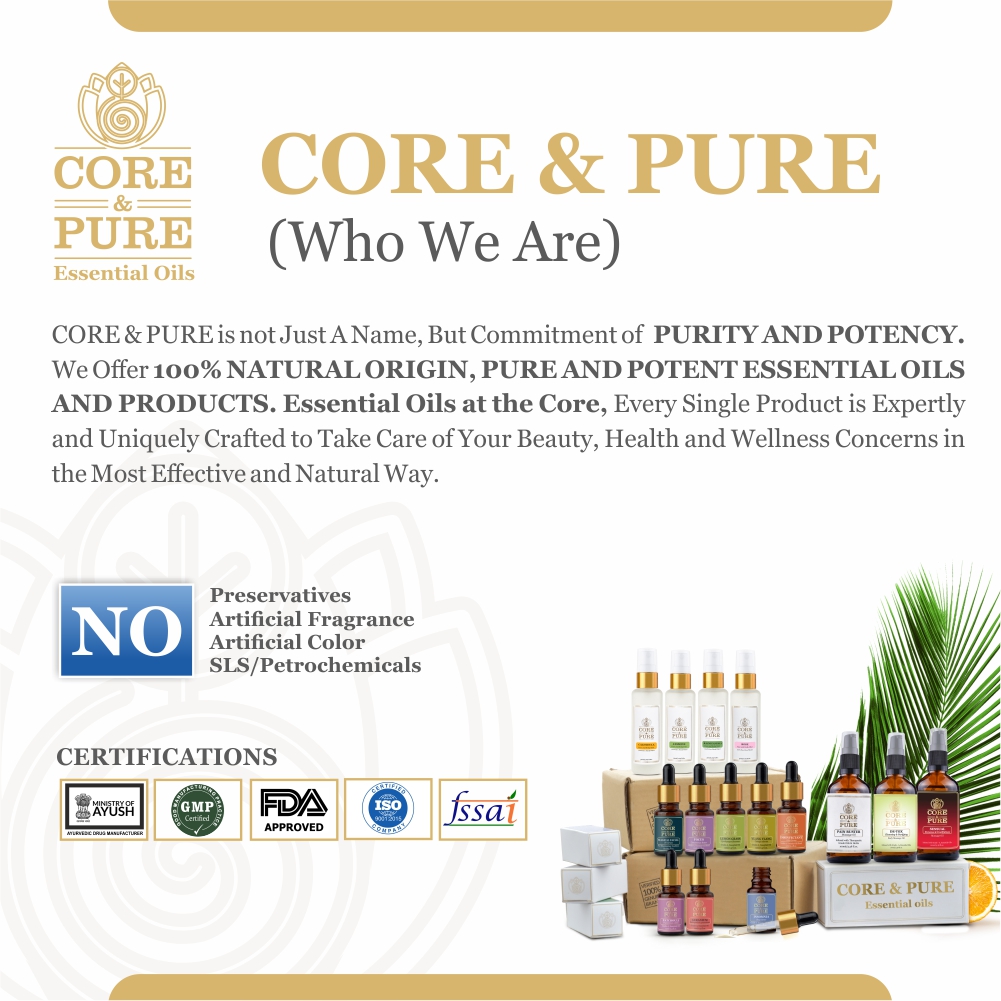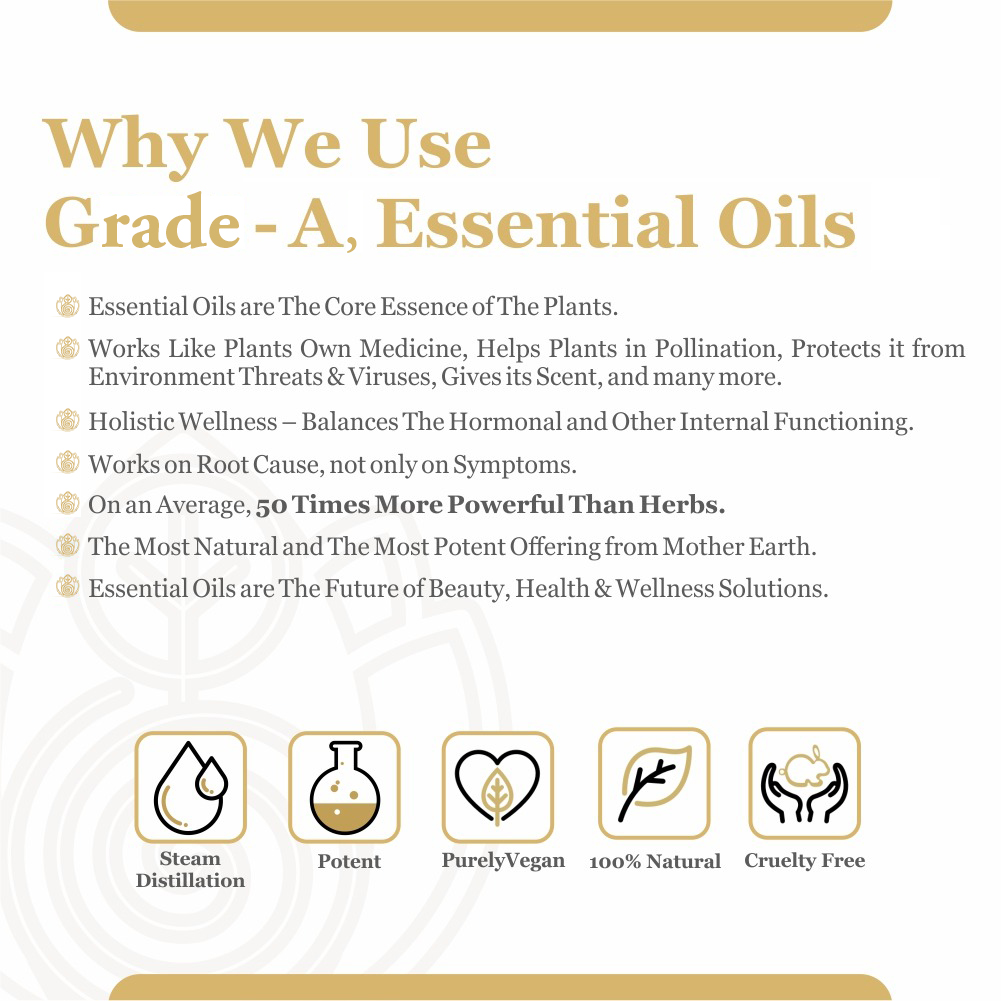 WILD ORANGE Grade-A, Essential Oil
Helps in Blemishes & Purifying Skin, Promotes Immunity
Orange essential oil has a sweet, energizing aroma and multiple health benefits. Wild Orange possesses stimulating and purifying qualities, making it ideal to support healthy immune system function. Start your day with an uplifting mood by diffusing Orange as you get ready in the morning. Diffusing Wild Orange will energize and uplift the mind and body while purifying the air. Wild Orange enhances any essential oil blend with a fresh, sweet, refreshing aroma. Orange is delightful on its own, or you can combine it with complementary oils such as Grapefruit, Cinnamon, Neroli, and Patchouli.
Frequently Asked Questions
14 Reviews
Very nice such a great experience with this product it is very helpful to reduce my blemishes am so happy to have it thank you
I used it in my cake it will enhance the flavor of my cake, tastes so good.
If you are searching for multipurpose essential oil so this is the best essential oil. Orange essential oil can be used in multiple ways like in diffuser , creme , aroma lamp
It's a beautiful fruity scent, a mood lifter! I personally like it to apply when I go out and before going to bed on my wrists and behind the neck. I smell just gorgeous with this 👌🏻
This Wild Orange essential oil has the most amazing fragrance. Added a few drops of this oil to a cotton ball and placed it in my office! I have to admit the room smelled amazing and entering the room gave me a positive feeling. Highly recommend purchasing this oil.
I am using this essential oil for the last week and really love the fragrance and texture of it
I have been using it for a while and i can clearly see the difference. Worth the money. Liked it very much
Worth it, and it has wonderful result. It gives glowing texture and nourished skin with good fregnance and amazing product. Highly recommended.
• Internal use support healthy immune function. • It reduce appearances of blemishes
It's a great product 😊 love this very good for winter love this oil quickly absorb in to your skin
It's refreshing odour made me mad .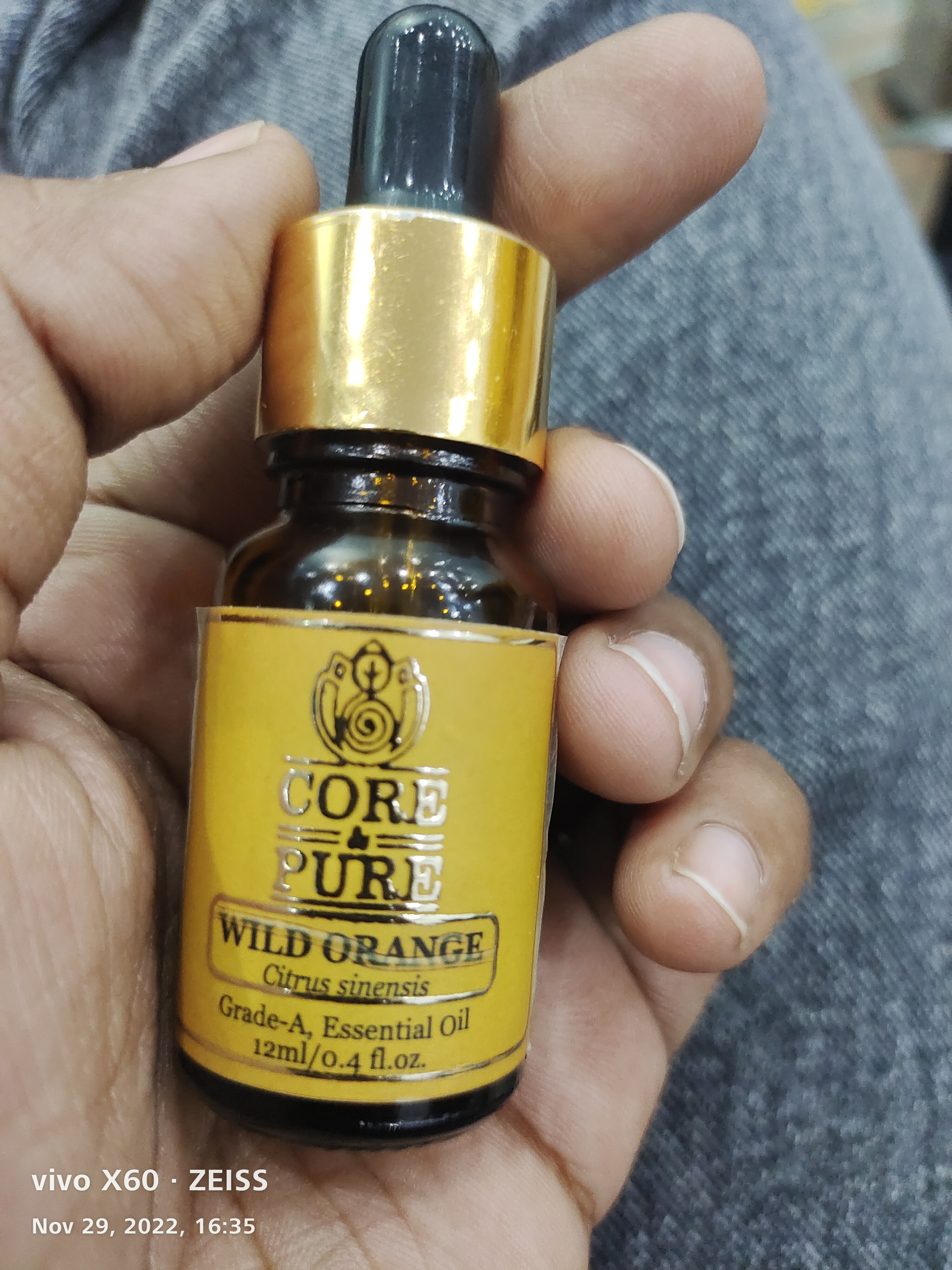 I used it in my cake it will enhance the flavor of my cake, tastes so good.
I love the versatility of this product. It's so good for massages, skin and aroma therapy. I use it in my bath water too, for a refreshing experience and for uplifting the mood! 5 star ✨
This wild orange essential oil is really good. Multipurpose use. I have uneven skin tone I apply it with moisturizer and i can see visible result. Only 1-2 drops is enough. I also mix 1-2 drops in warm water and drink for good immunity.